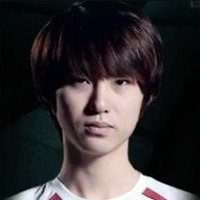 MP
Also known as: MentalProtector, Dagger
Pyo No-a, 25 years South Korea
10
Gold in tournaments:
King's Cup 2. Southeast Asia
Dota PIT League Season 6: North America Qualifier
Dotapit Minor Open Qualifiers NA
PGL Open Bucharest 2017. North America Qualifier
DreamLeague Season 7 EU Division
ROG MASTERS 2016
FACEIT Invitational
Pro Gamer League 2016 - Summer
WePlay Dota2 League Season 3
Dota Pit League Season 4
5
Silver in tournaments:
PVP Esports Championship
SL i-League Invitational Season 3. NA Open Qualifer
DOTA Summit 7
BTS Southeast Asia #3
Korean Dota League 3
3
Bronze in tournaments:
PGL Open Bucharest 2017
EPICENTER: Moscow 2017
BTS Southeast Asia #4

Total matches: 401
MP is a Korean professional Dota 2 player. He debuted in the professional scene in November 2013 when he joined Startale. It was the first Korean team to participate in the large European event –ESL Major Series One Fall Season. The team became sponsorless soon and played as BirdGang for some time, then they became Pokerface. In February 2015 he joined MVP HOT6ix, who were looking for new players. The team demonstrated good results in the qualifiers for TI5 and looked better than MVP Phoenix, their colleagues. However, something happened to the HOT6ix's performance in the tournament itself, so they placed 13th - 16th. After a reshuffle two MVP rosters swapped their players, and MP became a part of MVP Phoenix. The best Korean team showed a sensational result at The Shanghai Major: they placed fourth. Defeating the world champions Evil Geniuses, they placed first in Dota Pit League Season 4. MP is an all-round player. He has played Mid, Offlane, Carry. His signature heroes are Invoker, Storm Spirit and Juggernaut.
Participation in teams
Team

Winners Draws Losers
Awards
Place

Tournament

Prize

Prize fund
See also