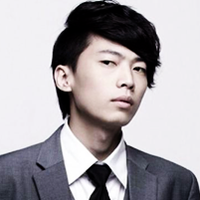 Mu
Zhang Pan, 30 years China
8
Gold in tournaments:
Nanyang Championships Season 2
The Manila Major. China Closed Qualifier
H-Cup Season 6
H-Cup Season 5
IeSF 2014 World Championship
World Cyber Arena 2014
The International 2014
Mars TV Dota 2 League
9
Silver in tournaments:
National Electronic Arena 2016
Dota 2 Professional League Season 1
EPICENTER: Moscow
Shanghai DotA2 Open
WVW - June
Sunt CDEC New Star Cup
V Games Tournament #2
Esports Champions League 2014
Fengyun Championship
4
Bronze in tournaments:
The Manila Major 2016
GEST The Challenge June
WPC ACE 2014
Red Bull ECL 2013 Grand Finals
Total matches: 420
Mu is a professional Dota 2 player from China and 2014 world champion (which he achieved together with Newbee). He started his career with the semi-professional team PanDarea in 2011. Mu started playing at the high level only after moving to TongFu along with his teammates Hao and SanSheng in March 2014. The team easily qualified for TI2 and showed good performance there, ending up with the 7th - 8th place. It was a good start for the team that hadn't proved themselves before. Mu became known as a memorable Mid player who likes to take a risk. The updated TongFu roster received an invitation for TI3, which they took away from more experienced LGD, who made some roster changes after the invitations had been announced. TongFu didn't meet the critics' expectations and appeared to be the strongest Chinese team in the tournament, placing fourth. The line-up changed, and the performance significantly worsened. In February 2014 Mu got invited to join NewBee, who had almost the same line-up as TongFu did a year ago, by xiao8. The team placed first in TI4, and Mu became one of the strongest Mid players in the world. After xiao8 had left, the team lost their synergy, and the roster changed from tournament to tournament. Only Mu keeps playing Mid since the first day of the team's existence. His signature heroes are Dragon Knight, Templar Assassin and Brewmaster.
Participation in teams
Team

Winners Draws Losers
Awards
Place

Tournament

Prize

Prize fund

1

Квота на The Manila Major
See also