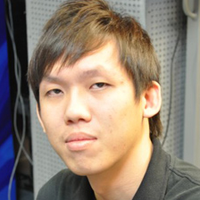 Mushi
Also known as: FENG, MuShi-, MuShi
Chai Yee Fung, 29 years Malaysia
21
Gold in tournaments:
Asia Pro League Season 2
Red Bull Guardians
Dota 2 Asia Championships 2018
PGL Open Bucharest 2017
The Perfect World Masters Southeast Asia Qualifier
Dota PIT League Season 6: Southeast Asia Qualifier
SL i-League Invitational Season 3. Southeast Asia Qualifier
PGL Open Bucharest SEA Qualifier
World Cyber Arena 2017 APAC Qualifier
SEA Kappa Invitational Season 2
BTS Southeast Asia #1
HyperX D2L Season 5
MPGL SEA League 5
WD Dota 2 Pro Series 4
Sunt CDEC New Star Cup
V Games Tournament #2
SLTV StarSeries IX Finals
Esports Champions League 2014
SINA Cup Supernova S3
G-League 2013
2013 WPC ACE Dota 2 League
7
Silver in tournaments:
DreamHack Mumbai Invitational 2018
SL i-League Invitational Season 3
GEST The Challenge June
The Summit
WPC ACE 2014
Red Bull ECL 2013 Grand Finals
MLG Championship
8
Bronze in tournaments:
Betway Asian Dota 2 League
SL i-League Invitational Season 4
Captains Draft 4.0
BTS Southeast Asia #2
JoinDOTA MLG Pro League Season #2
Red Bull Battle Grounds
WVW - June
Mars TV Dota 2 League
Total matches: 654
Mushi is a professional Dota 2 player from Malaysia. He started his professional career with Orange in September 2011. The team soon became one of the strongest in the South Asian Dota scene. They placed 7th - 8th in TI2, which was a quite good result. However, Mushi gained real popularity at TI3, where Orange showed great performance and almost made it to the grand finals. In the end they placed third, and Mushi got the title of the strongest Mid laner in the world. Mushi played with Team DK in the 2013-2014 season, which appeared to be the most successful one both for him and his team. After they had picked up some wins and hit top 3 in several tournaments, they arrived to TI4 to win but ended up with the fourth place. After the tournament the team disbanded, and Mushi returned to Malaysia. Soon he appeared with Team Malaysia, his new one, which mainly consisted of the 2013 Orange roster players. In January 2015 they were signed by EHOME, who created a separate Malaysian roster for the team later but, however, decided to part ways with the players in March, focusing on their Chinese roster. Team Malaysia was the only team in the region to receive an invite for TI5, and on the 4th of June they were signed by Fnatic. Mushi is not that famous now. He switches his role often, still demonstrating high skill, but doesn't succeed in large events. The exception is The Shanghai Major 2016. Analytics didn't expect the team to hit higher than 9th - 12th, however, Mushi almost managed to repeat his success of 2013: he placed 5th - 6th. His signature heroes are Shadow Fiend, Queen of Pain and Outworld Devourer.
Participation in teams
Team

Winners Draws Losers
Awards
Place

Tournament

Prize

Prize fund
See also