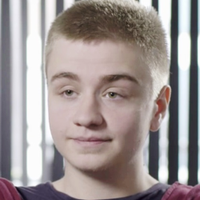 n0tail
Also known as: BigDaddy, BigDaddyN0tail, BDN
Johan Sundstein, 26 years Denmark
19
Gold in tournaments:
The International 2018
MDL Macau
Dota PIT League Season 6: Europe Qualifier
The Kiev Major 2017
Elimination Mode 3.0
The Boston Major 2016
Elimination Mode 2.0
ESL One Frankfurt 2016
The Manila Major 2016
DreamLeague Season 5
The Frankfurt Major 2015
ASUS ROG DreamLeague Season 4
XMG Captains Draft 2.0
Dota Pit League Season 2
XMG Captains Draft Invitational
MLG T.K.O.
SteelSeries Euro Cup 3
EIZO Cup #9
Netolic Pro League #4 West
14
Silver in tournaments:
WePlay! Dota 2 Winter Madness
StarLadder i-League Invitational #3: Europe Qualifier
Dota 2 Asia Championships 2017
The Summit 6
Dota Pit League Season 5
The Summit 5. LAN Finals
The Defense 5
Dota Pit League Season 3
SLTV StarSeries X LAN Finals
Dota 2 Champions League Season 3
ASUS ROG DreamLeague Kick-Off Season
Fragbite Masters 2013
Dota 2 League Season 4
RaidCall EMS One Fall Season
16
Bronze in tournaments:
ESL One Katowice 2019
Captains Draft 4.0
The Summit 8
Midas Mode
PGL Open Bucharest 2017. Europe Qualifier
SL i-League StarSeries Season 3
MarsTV Dota 2 League 2016 Autumn
EPICENTER: Moscow
MarsTV Dota 2 League Winter
Dota 2 Champions League Season 6
MLG World Finals
MarsTV Dota 2 League Spring
The Summit 2
ESL One Frankfurt 2014
Fragbite Masters 2014
D2L Western Challenge

Total matches: 817
Johan started to play Dota 2 when he moved from the Heroes of Newereth in 2012. For a long time his main specialization was playing for support or junglers. His signature heroes were Chen and Enchantress. Notail started his professional career playing for Team Secret and Cloud9. In August 2015 he moved to mix Fnatic that was renamed "OG" lately. The majority of analytics believe that Johan is one the best players at Io and besides he is famous for his Meepo play. In team OG he swapped his support role to core heroes – mostly carry or mid lane. Notail is a champion of The Frankfurt Major 2015 that he has won playing for OG. Johan likes animals especially dogs.
Participation in teams
Team

Winners Draws Losers
Awards
Place

Tournament

Prize

Prize fund
See also