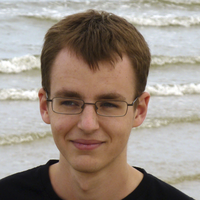 Nerchio
Artur Bloch, 27 years Poland
9
Gold in tournaments:
WESG 2016. Europe LAN QUalifier
DreamHack Open: Valencia 2016
BaseTradeTV Map Test Tournament
Acer Pro Challenge
Monday Night Gauntlet
Acer TeamStory Cup Season 3
Punchline Winter Trophy
ZOTAC #184
Acer TeamStory Cup Season 2
8
Silver in tournaments:
WESG 2017 Europe Finals
2017 WCS Austin
NationWars IV
WCA 2016 StarCraft. EU Qualifier
2016 WCS Circuit: Spring Circuit Championship
Gauntlet StarCraft LotV Series 1
The Safety Net
ZOTAC #183
6
Bronze in tournaments:
HomeStory Cup XIII
2016 WCS Circuit: Winter Circuit Championship
NationWars III
ZOTAC Cup Season 4 Final 2014
ZOTAC Monthly Final December 2013
RaidCall ESL Euro Series Winter 2013
Team player
Euronics Gaming
Total matches: 374
Nerchio is a professional Polish eSports player. He played StarCraft: Brood War for almost ten years. In 2010 he moved on to StarCraft II. Having played StarCraft II for several years, he won about a hundred of various tournaments, which is a lot more than any other European player has achieved. He is a prize-winner of a dozen of large LAN tournaments. Since July 2011 till August 2011 he played for Team Empire. He is called Harry due to the resemblance to Harry Potter.
Participation in teams
Team

Winners Draws Losers
Awards
Place

Tournament

Prize

Prize fund
See also