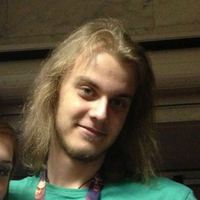 Nike3
Nikita Kosarev, 26 years Ukraine
1
Gold in tournaments:
Russian e-Sports Cup 2017. LoL
4
Silver in tournaments:
Challenger Tournament
SLTV LOL StarSeries Season III
LoL-Game.ru New Year Tournament
TECHLABS CUP KZ 2013 LoL
Total matches: 101
Nike3 has been playing League of Legends competitively since 2013. Nike3 started playing in Season 1 which he finished with an Elo of 1550. In Season 2 he reached 2350 on the EU West server. He is currently Diamond 1. He placed third in LCS Season 3 Moscow: Regional CIS Championship with team Only Gragas. Nike3's main role is Top. He used to play Warcraft 3. He succeeded there and had an opportunity to participate in WCG, however, he wasn't allowed to because of the age (Nike3 was 13). After that he played Dota at the professional level, placing 4th-8th at the DTS Cup.
Participation in teams
Team

Winners Draws Losers
Awards
Place

Tournament

Prize

Prize fund