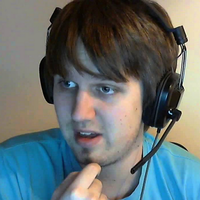 NintendudeX
Also known as: The Dude
Joshua Atkins, USA
1
Gold in tournaments:
North American Challenger League S1
1
Bronze in tournaments:
2015 NA Challenger Series
Total matches: 74
NintendudeX has been playing League of Legends competitively since 2011. His main role is Jungle. He is famous for Smite stealing Dragon and Nashor on multiple occasions. He is well-known for his Olaf play. Many professional players call him "The Dude".
Awards
Place

Tournament

Prize

Prize fund