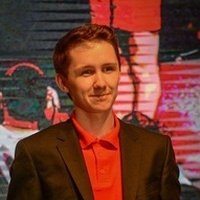 NuclearII
Aleksei Morozov, Russia
2
Gold in tournaments:
RU Gold Series 2014 Season 2
Kubinka Cup 2014
2
Silver in tournaments:
Wargaming.net League 2016 Grand Final
RU Gold Series 2014 Season 1
1
Bronze in tournaments:
WGL RU Gold Series 2015 Season 2
Total matches: 86
Aleksei became one of the top-tier World of Tanks players, being a member of Unity. His accomplishments include victories at the Kubinka Cup and the first place in RU Gold Series 2014 Season 2, where he was recognised as the best sniper. After Unity had disbanded, he moved to the European scene to play for SchoolBus. With this team Nuclear managed to reach prize-winning places in the Wot Pro League, but the world grand finals were a failure for the team: SchoolBus lost to Serbian Kazna Kru in the quarter finals and dropped out of the tournament. Later Nuclear played for Supreme Team for a while. At the end of the autumn of 2015 he joined HellRaisers, which he still plays for.
Awards
Place

Tournament

Prize

Prize fund