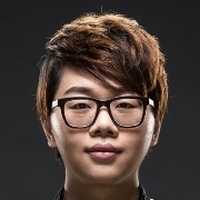 Pawn
Also known as: MiG WonSuck, PawN
Heo Won-seok, 22 years South Korea
6
Gold in tournaments:
2018 LCK Summer Split
KeSPA Cup 2017
LPL Summer 2016
2015 Mid-Season Invitational
LPL Spring 2015
2014 Season World Championship
2
Silver in tournaments:
LCK Coca-Cola Zero Spring 2017
LPL Spring 2016
4
Bronze in tournaments:
2018 LCK Spring Split
LCK Summer 2017
OGN Champions Summer 2014
OGN Champions Spring 2014

Team player
Kingzone DragonX
Total matches: 224
Heo "PawN" Won-seok is a professional League of Legends player from Korea, currently playing for EDward Gaming. PawN is the Season 4 World Champion (as player of Samsung Galaxy White). PawN debuted at the competitive scene in 2013. He prefers to play Mid. Lee played for both Samsung Galaxy Blue and Samsung Galaxy White and became Season 4 World Champion while playing for the latter. The team disbanded after the victory, while players left the region to continue their career elsewhere. PawN moved to China and joined EDward Gaming. PawN is considered to be one of the strongest mid laners in the world. His signature players are Nidalee, Jayce and Yasuo.
Participation in teams
Team

Winners Draws Losers
Awards
Place

Tournament

Prize

Prize fund
See also