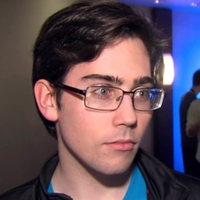 pieliedie
Also known as: PieD
Johan Åström, Sweden
10
Gold in tournaments:
DreamHack Mumbai Invitational 2018
AMD Dota 2 Pro Series 2018
ROG MASTERS 2016
FACEIT Invitational
World Cyber Arena 2016 Dota 2 Season 2. Main Qualifier
The Shanghai Major 2016
MLG World Finals
Nanyang Championships
NVIDIA Game24 DotA 2 Invitational
MLG Championship
18
Silver in tournaments:
DOTA Summit 9
DreamLeague Season 9
The Summit 8
Dota PIT League Season 6: Southeast Asia Qualifier
ZOTAC Cup Masters
SL i-League Season 2. LAN Finals
The Frankfurt Major 2015
ESL One New York 2015
The Summit 2
ASUS ROG DreamLeague Season 2
World Cyber Arena 2014
World E-sport Championships 2014
DreamHack Bucharest 2014
Monster Energy Invitational
ASUS ROG DreamLeague Season 1
EIZO Cup #11
Dota 2 Champions League Season 2
Dota 2 Champions League Season 1
4
Bronze in tournaments:
GESC: Thailand Minor
ESL One Hamburg 2017 Southeast Asia Qualifier
SLTV StarSeries X LAN Finals
ESL One New York

Total matches: 662
Pieliedie is a famous Sweden Dota 2 player. He had started his competitive career in DotA Allstars in 2007. However, he didn't show any results and in 2009 ended eSports career. His comeback followed in January 2012 when he had formed team Kaipi and for long tome the team had been staying at semi-pro level. Many Romanian and german progamers had shown up there but the roster remained unstable. The team achieved their first results when EternaLEnVy had joined the team. Kaipi won the second place at The Defense Season 4. In September 2013 pieliedie's mix had been noticed and the Chinese organization Rattle Snake signed a beneficial contract providing a base for training and good salary. After rebranding the team started to be called Speed Gaming.int and the triumphal victory at MLG Championship Columbus brought out the team to the leaders of Dota scene. But the problems with manager hampered a progress. As a result, in February 2014 the roster signed a contract with Cloud9. At TI4 they placed 5-6. Gradually the leadership inside of the team was gone to more media EternaLEnVy. But the team was doomed to take only second places, always giving up in the finals. In January 2015 EternaLEnVy kicked out pieliedie. The whole season Johan was spending in MeePwn'd and Team Tinker mixes hoping to get to TI5. In May Team Tinker signed a contract with mousesports but the roster had failed qualifications and team was disbanded. In August 2015 pileliedie unexpectedly joined Team Secret where under Puppey's leadership had gained bygone skill. He is known for his play at Bounty Hunter, Bane and Skywrath Mage.
Participation in teams
Team

Winners Draws Losers
Awards
Place

Tournament

Prize

Prize fund
See also