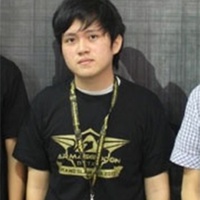 Poloson
Wilson Koh, Singapore
2
Gold in tournaments:
BountyHunter Asia Showdown
MSI Beat It GosuCup Asia

Total matches: 184
Poloson is a professional Dota 2 player from Singapore, currently playing for White Fries Gaming. He earned his fame while playing for top-tier Singaporean teams, such as First Departure, Scythe Gaming and Insidious Idol. Poloson's favorite heroes are Puck, Magnus and Invoker; however, he's most efficient as Medusa, Lifestealer, Tidehunter, Nyx Assassin and Centaur Warrunner.
Participation in teams
Team

Winners Draws Losers
Awards
Place

Tournament

Prize

Prize fund