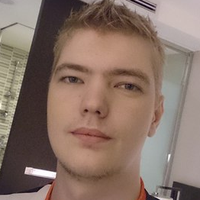 Sedoy
Vadim Musorin, 27 years Russia
23
Gold in tournaments:
Sunday ES.BET Invitational #1
The Perfect World Masters. Open Qualifier CIS
WellPlay Invitational #8
ProDotA Cup Europe #14
AOC Dota 2 Cup
ProDotA Cup Europe #13
Treasure Arena
Dota 2 Danger Cup
Dota 2 Champions League Season 8
Game On Invitational #2
NVIDIA Dota 2 Cup Series Grand Final #5
Solid Dota 2 Challenge
ProDotA Cup Europe #5
NXTGAME Invitational #2
BTS Europe #1
Esportal Dota 2 League
MSI Beat IT
Fragbite Masters 2014
Dota2.Ru Cup #2
Gfinity Dota 2 Cup
Battle of Four
Netolic Pro League #5 West
EIZO Cup #10
13
Silver in tournaments:
QIWI TEAM PLAY Season 1
PGL Open Bucharest. CIS Open Qualifier
Blood in the Streets #1
ProDotA Cup Europe #18
Royal Arena #2
Dota 2 Champions League Season 9
ProDotA Cup Europe #6
ProDotA National Dota 2 Cup
Area 51 Dota2 Cup
XMG Captains Draft 2.0
PD Cup Winter
Pinnacle DotA 2 Cup
Netolic Pro League #4 West
7
Bronze in tournaments:
Russian eSports Cup 2018
Dota 2 Champions League Season 10
ProDotA Cup Europe 2015
Dota Pit League Season 3
joinDOTA Masters
ASUS ROG DreamLeague Season 2
MLG T.K.O.
Total matches: 820
Sedoy is a professional Dota 2 player currently playing for Rebels. He made his first appearance at the professional scene in the autumn of 2012 when he joined Moscow Five. After changing five teams, Sedoy joined RoX.KIS in September 2013. The roster was quite stable, but unfortunately failed to qualify for The International 2014. The team disbanded, and Sedoy joined Virtus.pro for the next season. In November 2014 Sedoy earned his first LAN trophy, leading Virtus.pro to victory at MSI Beat IT 2014. However, there wasn't a lot of top-tier teams at that tournament. In March 2015 Virtus.pro's roster was disbanded, and Sedoy has become a fre agent. He wasn't able to find a good team to compete for a spot at the Frankfurt Major 2015. Back then he was playing for the CIS mix Big Red Machine which failed to pass the open qualifiers for the tournament. In October 2015 Sedoy joined Fantastic Five 2015, another CIS mix. It was somewhat more stable and strong, and in January 2016 Fantastic Five players were signed by RoX. Sedoy tried to play midlane instead of sticking with his offlane position. Unfortunately, this team has also disbanded, and in March 2016 Vadim found himself in Rebels. Despite trying to play as carry or mid, Sedoy is usually seen at offlane position. His signature heroes are Nature's Prophet, Clockwerk and Centaur Warrunner.
Participation in teams
Team

Winners Draws Losers
Awards
Place

Tournament

Prize

Prize fund
See also