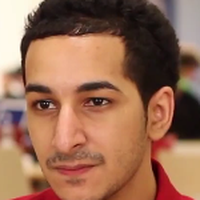 SexyBamboe
Also known as: Bamboe
Alaan Faraj, 27 years The Netherlands (Holland)
8
Gold in tournaments:
World Cyber Arena 2017. Main qualifier. Europe
Dotapit Minor Open Qualifiers Europe
ProDotA Cup Southeast Asia #8
World Cyber Arena 2016 Dota 2 Season 2. Main Qualifier
WellPlay Invitational #2
Moonduck Studios Dota 2 Cup
Game Show Invitational
5
Silver in tournaments:
Dota PIT League Season 6: Europe Qualifier
The Perfect World Masters. Europe Qualifier
WellPlay Invitational #4
ProDotA Cup Europe #9
DreamHack Moscow 2015
2
Bronze in tournaments:
ASUS ROG DreamLeague Season 4
Dota 2 Champions League Season 5

Total matches: 375
Alaan "SexyBamboe" is a popular Dutch Dota 2 streamer and professional player who is currently representing Kaipi. SexyBamboe was popular even in DotA: Allstars time. Then he was playing for GoD. His first in Dota 2 was infamous mousesports. His first team failed at TI2, finishing 13th-16th at the tournament. As a result, SexyBamboe became teamless in Autumn 2012. He played for EG and Super String Dinosaurus at some point, but in January 2014 SexyBambor migrated to South Korea to play on local competitive scene. There he joined Team Zephyr - one of the best teams in Korea. However, after losing TI4 qualifiers and seeing as most Korean teams started to beat Zephyr, SexyBamboe left the team and returned to Europe. He wasn't welcome home. He tried to play for teams like 4 Clover & Lepricon, and even took some high places in tournaments like Game Show Global eSports Cup Season 1. However, he still can't qualify for top-tier Valve-sponsored events SexyBamboe prefers to play Offlane. His favorite heroes are Dark Seer, Tiny, Nature's Prophet.
Participation in teams
Team

Winners Draws Losers
Awards
Place

Tournament

Prize

Prize fund
See also