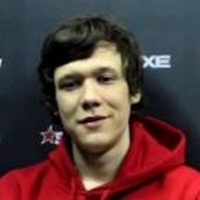 Shachlo
Maxim Abramovskikh, 27 years Russia
12
Gold in tournaments:
Russian Esport championship
ProDotA Cup Europe #14
AOC Dota 2 Cup
ProDotA Cup Europe #13
Treasure Arena
Dota 2 Danger Cup
Dota 2 Champions League Season 8
Game On Invitational #2
NVIDIA Dota 2 Cup Series Grand Final #5
Solid Dota 2 Challenge
ProDotA Cup Europe #5
NXTGAME Invitational #2
9
Silver in tournaments:
ProDotA Cup Europe #28
Taurora Dota 2 Invitational #1
Royal Arena #2
Dota 2 Champions League Season 9
ProDotA Cup Europe #6
Dota 2 Champions League: Christmas Charity Magic
HyperX Trilogy
Yard White Festival
CIS Carnage 2014
5
Bronze in tournaments:
Russian eSports Cup 2018
QIWI TEAM PLAY Season 1
Almeo Esports Cup
Dota 2 Champions League Season 10
PD Cup Winter
Total matches: 742
Maxim first appeared at the competitive scene in 2012, when he joined Dread and Solo at the French team called Eclypsia. However, month after the team disbanded, and Shachlo went missing for almost a year. He came back in the of 2013, joining Relax. In this team he made himself a name as great midlaner and offlaner, got some experience under his belt and eventually moved to ESFX|Power Rangers in October 2014, and soon came his first achievements: Maxim placed 7th-8th at StarLadder Season XI and 5th-8th at i-League Season 1. Shortly after PR underwent drastic changes, and Shachlo was one of the first casualties. On 12th October 2015 Shachlo left the team and came back to eSports in next season, signing with HellRaisers on 4th September 2015.
Participation in teams
Team

Winners Draws Losers
Awards
Place

Tournament

Prize

Prize fund
See also