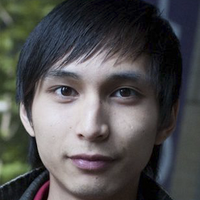 SingSing
Also known as: WehSing, beaverknight
WehSing Yuen, 28 years The Netherlands (Holland)
7
Gold in tournaments:
World Cyber Arena 2016 Dota 2 Season 2. Main Qualifier
WellPlay Invitational #2
Eizo Cup #12
Celebrity Deathmatch
Megafon Battle Arena
MLG Championship
12
Silver in tournaments:
WellPlay Invitational #4
ProDotA Cup Europe #9
ProDotA Cup
Game Show Invitational
NVIDIA Game24 DotA 2 Invitational
Dota 2 Champions League Season 4
DreamHack Bucharest 2014
Monster Energy Invitational
ASUS ROG DreamLeague Season 1
EIZO Cup #11
Dota 2 Champions League Season 2
Dota 2 Champions League Season 1
3
Bronze in tournaments:
Dota 2 Champions League Season 5
Area 51 Dota2 Cup
XMG Captains Draft 2.0
Total matches: 480
WehSing "SingSing" Yuen is a professional Dota 2 player from the Netherlands who is currently playing for Kaipi. SingSing's eSports career was very intense. He played StarCraft II as a Zerg player, Heroes of Newerth and the original Dota: Allstars. In 2011, SingSing decided to switch to a new discipline: Dota 2, and became famous by playing for mousesports. He wore from December 2011 until October 2012, when the entire squad was released. Then, after a short period of playing for different EU stacks, SingSing joined Kaipi - a team which became Cloud9's Dota 2 squad until 2015. He earned first place at MLG Columbus and numerous 2nd places at almost every tournament. Cloud9 finished 5th-6th at The International 4, but SingSing's performance was deemed unsatisfactory for the team, and in August 2014 he was kicked from Cloud 9. A new era has begun for SingSing, an era filled with despair and hopelessness. Although he tried to find a new team, nothing good ever came from his efforts. He tried to play for Team Tinker, but his efforts were fruitless. Same goes to Burden United and Monkey Freedom Fighters. In the end, SingSing joined a revived Kaipi Dota 2 squad. It happened in March 2016. SingSing is a well-known Offlaner. His signature heroes are Mirana, Kunkka and Venomancer.
Participation in teams
Team

Winners Draws Losers
Awards
Place

Tournament

Prize

Prize fund
See also