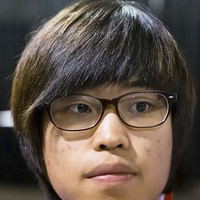 Soulkey
Also known as: Neo.G_Soulkey
Kim Min Chul, 28 years South Korea
5
Silver in tournaments:
DingIt StarCraft II Invitational Season 4
DingIt StarCraft II Invitational Season 3
OlimoLeague 2015
Proleague 2014
Hot6ix Cup
1
Bronze in tournaments:
Intel Extreme Masters X - Taipei

Total matches: 127
Kim appeared at the scene at the age of 18, quite a serious age for StarCraft. He immediately showed quite a performance at KeSPA Dream League, a tournament for young StarCraft professionals, joined Woongjin Stars main roster and made it to the playoffs of Winners' League by making an all-kill versus STX Soul. All these achievements, however, were but a fraction of what he was going to achieve in StarCraft II. In the summer of 2012 Soulkey moved to StarCraft II as a prominent player who still had to earn his fame. It took him less than a year to become one of the best StarCraft II players in the world. 2013 was Soulkey's year of triumph: during the year he earned first place at GSL and WCG, won Hot6ix Cup and WCS and made it to the semifinal of several seasons of GSL and WCS... Soulkey was definitely one of the most consistent top-tier players in Korea, never suffering from downfalls. Team Liquid even considered him to be the best Zerg player of the year The closure of Woongjon Stars didn't affect Soulkey in any way. Many top-tier teams wanted to sign him. Eventually, he chose to join Korea's richest and strongest team, SK Telecom T1. He started playing for the new team, being the same perfect macro player almost without weaknesses, and tried to become a leader of the new team.
Participation in teams
Team

Winners Draws Losers
Awards
Place

Tournament

Prize

Prize fund
See also