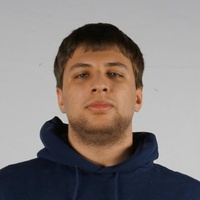 sQreen
Khaled El-Khabbash, Russia
5
Gold in tournaments:
The Perfect World Masters. Europe Open #1
ProDotA Cup Europe #3
Yard G2A Fest Ep.1
MCS Open Grand Final Dota 2
HyperX Trilogy
6
Silver in tournaments:
QIWI TEAM PLAY Season 1
ProDotA Cup Europe #25
UCC Hitbox Championship
ProDotA National Dota 2 Cup
Iron Trophy Europe
2
Bronze in tournaments:
Sunrise Cup
OMEN Dota 2 Cup

Team player
Aachen City Esports
Total matches: 312
Khaled "sQreen" El-Khabbash is a professional Dota 2 player from Russia, currently playing for sQreen's squad. Khaled appeared at the scene at the end of 2012, playing for XX5 Gaming. He became famous much later, when he started to create his own Dota 2 stacks, always bearing the same name "sQreen's squad". Every stack tried to qualify at different events, and each iteration consisted of different players. Such "squads" are usually short-living, some of them didn't last a few days. sQreen also played for another teams, including Moscow Five, Duza Gaming and Vega Squadron. He prefers to play Support heroes and likes the aggressive playstyle. sQreen's signature heroes are Tusk, Night Stalker and Spirit Breaker.
Participation in teams
Team

Winners Draws Losers
Awards
Place

Tournament

Prize

Prize fund
See also