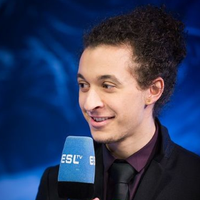 2
Gold in tournaments:
WESG 2016. Middle East & Africa LAN Qualifier
NationWars III
Total matches: 142
Stephano became fond of eSports after the release of WarCraft III: The Frozen Throne in 2003. He was a mid-tier WC3:TFT player without any particular achievements. In 2010 he moved to StarCraft II and wasn't quite successful at first, but in 2011 he found his playstyle and his performance improved drastically. In August 2011 he finished third at ASUS ROG Summer 2011. By the end of the year he had won two large tournaments — IGN ProLeague Season 3 and ESWC 2011. The following year, he finished first at dozens of top-tier tournaments. In September 2012 Stephano was picked up by EG, who offered him the best contract ever offered to StarCraft II professionals. It is rumoured that his salary was $10,000 a month.
Participation in teams
Team

Winners Draws Losers
Awards
Place

Tournament

Prize

Prize fund