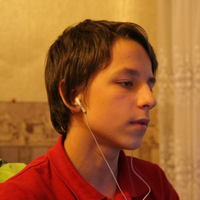 Strange
Alexey Solyakov, 22 years Russia
1
Bronze in tournaments:
StarLine 1xBet League Season 2

Team player
PSISTORM Gaming
Total matches: 52
Younger brother of Unix, a famous Russian StarCraft II players. In 2011 strange stepped up his game and people started to put their hopes on him. RPL4 LAN-final in Kiev was his first LAN. He went there as a player of incredible Panic to face RoX.KIS. Interestingly enough, in some time he found himself playing for Rox.KIS' youth squad. However, he couldn't realise his potential and become a top-tier player. His studies prevented him from training for a lot of hours, so he had to go inactive. He eventually came back to the scene, joining 3D!Clan.
Participation in teams
Team

Winners Draws Losers
Awards
Place

Tournament

Prize

Prize fund