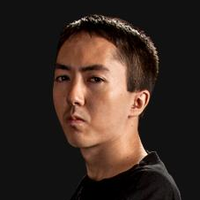 TheOddOne
Also known as: Oddbro, Admiral OddOne, The General, TheGodOne
Bryan Wyllie, 31 years Canada
1
Silver in tournaments:
NA LCS 2014 Spring Season

Total matches: 31
TheOddOne
Also known as: Oddbro, Admiral OddOne, The General, TheGodOne
Bryan Wyllie, 31 years Canada
TheOddOne is a professional LoL player from Canada. He started playing video games in his early childhood. Before switching to League of Legends he was an avid StarCraft and Warcraft III fan. TheOddOne's main role is Jungle. He was considered to be one of the best Junglers in the world during Season 1. TheOddOne joined Team SoloMid in January 2011, later becoming the only player from TSM's original line-up to remain in the team. TheOddOne is one of the five players who participated in the first three World Championships. He popularised jungle Maokai and counter jungling in North America. His younger brother frommaplestreet is also a professional LoL player.
Participation in teams
Team

Winners Draws Losers
Awards
Place

Tournament

Prize

Prize fund