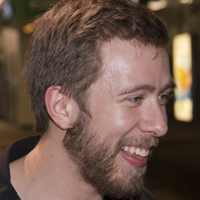 TLO
Also known as: TheLittleOne, GameOfDrones
Dario Wünsch , 29 years Germany
2
Silver in tournaments:
SC2Improve Team League Season 6
Acer TeamStory Cup Season 3
3
Bronze in tournaments:
IEM Season VIII - São Paulo
Acer TeamStory Cup Season 2

Total matches: 259
Dario "TLO" Wünsch is one of the most famous German StarCraft II players. His career began during the StarCraft: Brood War era. Back then, he was one of the best European players, always picking random races. Player of German national team. In March 2010 TLO joined Team Liquid, a top-tier multigaming organisation. At some point of his career he promised not to shave until he wins a tournament. The promise was made on his stream. As a result, he was growing a beard until May 2012. TLO's beard even has a fan club of its own at Team Liquid web site.
Participation in teams
Team

Winners Draws Losers
Awards
Place

Tournament

Prize

Prize fund