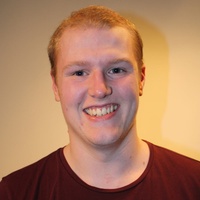 Trixi
Kalle Saarinen, 30 years Finland
6
Gold in tournaments:
OverPower Cup Europe #3
XMG Captains Draft Invitational
MLG T.K.O.
SteelSeries Euro Cup 3
EIZO Cup #9
Netolic Pro League #4 West
13
Silver in tournaments:
Betway Arena King of the Hill #4
Dota Pit League Season 5
ASUS ROG DreamLeague Season 6
Royal Arena #1
ProDotA Cup Europe 2015
FirstGameTV Dota 2 Cup
Yard G2A Fest Ep.1
joinDOTA Masters
Dota 2 Champions League Season 3
ASUS ROG DreamLeague Kick-Off Season
Fragbite Masters 2013
Dota 2 League Season 4
RaidCall EMS One Fall Season
5
Bronze in tournaments:
joinDOTA League Season 12. Europe
IeSF 2014 World Championship
ESL One Frankfurt 2014
Fragbite Masters 2014
D2L Western Challenge
Total matches: 568
Trixi is a professional Dota 2 player and a former Heroes of Newerth player from Finland. He first tried Dota 2 in 2011, when he joined European stack EBIN that was signed by mousesports on December 5, 2011. Trixi himself wasn't playing long for mousesports. In May 2012 he left the team and laid low for some time. In Spring 2012 Fnatic decided to switch to Dota 2 from HoN. With this in mind, they decided to call Trixi back. The resulting roster was one of the most stable in the world, consisting of Era, H4nn1, Trixi, BigDaddy and Fly. Without any roster changes for two years, the guys performed better and better, finishing 7th-8th in The International 3. They even managed to grab some prizes in large events. Back then, Trixi was playing Offlane heroes. Fnatic released its Dota 2 roster after the catastrophic performance in TI4. Trixi created 4 Anchors + Sea Captain, a stack consisting entirely of Finnish players. The team was a frequent guest at European events, but it was too weak to outperform top-tier contenders. In September 2015 4ASC were signed by STARK eSports, but the team was disbanded in March 2016 after failing to achieve any results at all. Kalle is a versatile player who is able to fill any position in the team. His signature heroes are Nature's Prophet, Bounty Hunter and Dark Seer.
Participation in teams
Team

Winners Draws Losers
Awards
Place

Tournament

Prize

Prize fund
See also