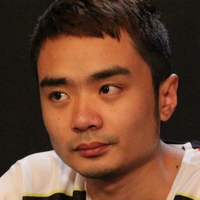 Xiao8
Zhang Ning, 30 years China
6
Gold in tournaments:
Dota 2 Professional League Season 1
G-League 2015
i-league Season 3
The International 2014
Mars TV Dota 2 League
Dota 2 League Season 4
9
Silver in tournaments:
VPGame Pro League
ECL 2014
i-league
WVW - June
Sunt CDEC New Star Cup
V Games Tournament #2
Esports Champions League 2014
SINA Cup Supernova Dota 2 Open
5
Bronze in tournaments:
The International 2015
ECL Spring 2015
GEST The Challenge June
WPC ACE 2014
G-League 2013
Total matches: 466
Xiao8 is a professional Chinese Dota 2 player and the world champion of year 2014 (which he achieved with Newbee). He debuted with Dream in 2010. At the beginning of 2011 he joined Catastrophic Cruel Memories. In August Invictus Gaming acquired the roster for $6,000,000. The team placed 5th - 6th in The International, which was considered as a failure. xiao8 left for LGD where he became a captain soon. Under the direction of xiao8 the squad became one of the strongest teams in China. They performed better than anyone else during the TI2 group stage, but they misstepped in the play-offs and ended up with the third place. Despite the loss, LGD was the strongest team in China, getting outperformed only by European Na'Vi and Alliance. In TI3 they were defeated by Team Liquid and placed 9th - 12th. xiao8 eventually became disappointed in his team. He wanted to build his own one where he would be the only leader. In February 2014 Newbee bought Xiao8 from LGD Gaming for $100,000. It took a while to build the final roster, and xiao8's dream came true at TI4. Newbee went through the group stage with difficulty but did not fail in the play-offs. Having won TI, xiao8 decided to make a break in his gaming career, which didn't prevent him from returning with Big God at the end of 2014 and placing fourth at the Dota 2 Asia Championships. In May 2015 xiao8 was invited to LGD again (the transfer costed $320,000) to prepare for TI5. Once again Zhang proved that he had the title of one of the best team captains in the world for a reason. LGD placed third. After the event xiao8 made a decision to have a break again becoming a substitute for LGD. His is considered to be one of the best leaders in the Chinese scene. He usually plays Offlane. He also played Support and Mid. His signature heroes are Doom, Nature's Prophet and Lina. The word "Хiao" means a director, and the 8 number was chosen by the player because the numbers from 1 to 7 had already been taken when he created his account. Xiao8 takes part in various advertising activities and TV projects and also works in close collaboration with sponsors.
Participation in teams
Team

Winners Draws Losers
Awards
Place

Tournament

Prize

Prize fund
See also