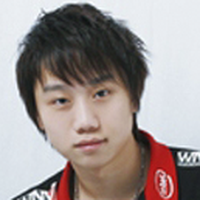 xiaOt
Also known as: 小t
Sun Liwei, China
1
Silver in tournaments:
World Cyber Arena 2015 HotS
1
Bronze in tournaments:
DreamHack All-Stars - Summer 2016
Total matches: 18
xiaOt used to be a well-known Warcraft III player. He left eSports for several years. Sun Liwei returned in 2012 when he discovered StarCraft II. During several years he made some achievements: he placed third at StarsWar Killer 6 and performed the best out of the Chinese players at the GSL World Championship 2011 (he lost to Sen with a 0:2 score in the qualifiers finals). In 2014 he switched to Heroes of the Storm. He is one of the original players for eStar Gaming, which was founded on his initiative. He is the permanent captain of the squad. Together with team he qualified for the 2015 world championship but could not attend the LAN finals due to visa issues. He prefers aggressive heroes such as Sonya and Anub'arak.
Participation in teams
Team

Winners Draws Losers
Awards
Place

Tournament

Prize

Prize fund