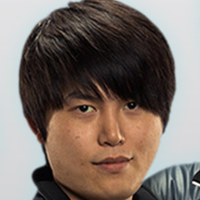 YYF
Jiang Cen, 32 years China
6
Gold in tournaments:
WVW - June
GEST The Challenge June
ESL One Frankfurt 2014
WPC ACE 2014
Netolic Pro League #5 East
Red Bull ECL 2013 Grand Finals
2
Silver in tournaments:
G-League 2013
2013 WPC ACE Dota 2 League
3
Bronze in tournaments:
V Games Tournament #2
Esports Champions League 2014
Fengyun Championship

Total matches: 158
YYF is a popular retired Dota 2 player and the champion of The International 2012. YYF was already famous during the Dota 1 era, then playing for LGD. In August 2011 he joined Invictus Gaming, a team he will be playing for three consecutive years. He participated in three The International events, becoming the champion of TI2 when Invictus Gaming won the event. YYF saved his position in the team even after August 2013 reshuffle, becoming iG's new captain. He decided to end his career in July 2014. Despite leaving the competitive scene, YYF sometimes reappears as the players of Old Boys, a team consisting of Dota 2 veterans. According to VP Awards, YYF is the best player of 2012. He played as Solo Hard Laner. His signature heroes were Lifestealer, Bounty Hunter and Windranger.
Participation in teams
Team

Winners Draws Losers
Awards
Place

Tournament

Prize

Prize fund
See also