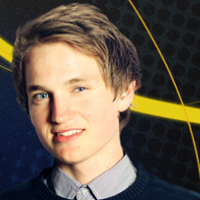 Zorozero
Morten Rosenquist, Denmark
1
Silver in tournaments:
IEM VIII Cologne Amateur Tournament
Total matches: 31
Before starting a career of professional LoL player, Zorozero was interested in World of Warcraft and Call of Duty. He also played football, albeit at a semi-professional level. He earned Diamond 1 rank on EU West during Season 2 and attained the Challenger rank one season later. Among his achievements are getting Challenger rank on his second account in 50 games. Zorozero became famous after playing for Lemondogs during Season 3.
Participation in teams
Team

Winners Draws Losers
Awards
Place

Tournament

Prize

Prize fund