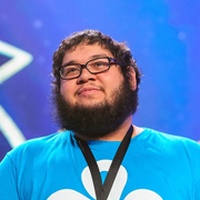 Zuna
Christopher Buechter, 29 years USA
1
Gold in tournaments:
DreamHack All-Stars - Austin 2016
4
Silver in tournaments:
ESL North America Summer Regional Championship #2
ESL HotS Championship - Los Angeles
HWC 2015 - America Championship
MSI MGA 2015 Heroes of the Storm
1
Bronze in tournaments:
Enter the Storm #2: North America Cup
Team player
Team Naventic
Total matches: 30
Christopher started playing LoL professionally in 2012. He tried himself at different positions until choosing the role of AD Carry. He became quite successful while playing for Team Vulcun during Season 3, finishing third in NA LCS playoffs and qualifying for Season 3 World Finals. It should be noted that Team Vulcun's trainer Kenma is Zuna's brother. Chris decided to change LoL for HotS on October 14, 2014. Cloud9 was his first Heroes of the Storm team, and he played for them until February 4, 2015. Zuna tried to play for TORNADO since March 27 until May 10, only to join Tempo Storm in the end. Tempo Storm tried to qualify for 2015 HotS World Championships, but failed to advance through the NA qualifiers. After HotS World Championship came to an end, Chris joined Bob ross fan club, a stack that was signed by Team Naventic in the middle of January 2016. Zuna is famous for his loud behaviour. He likes to yell when there's a tense moment in the game.
Participation in teams
Team

Winners Draws Losers
Awards
Place

Tournament

Prize

Prize fund