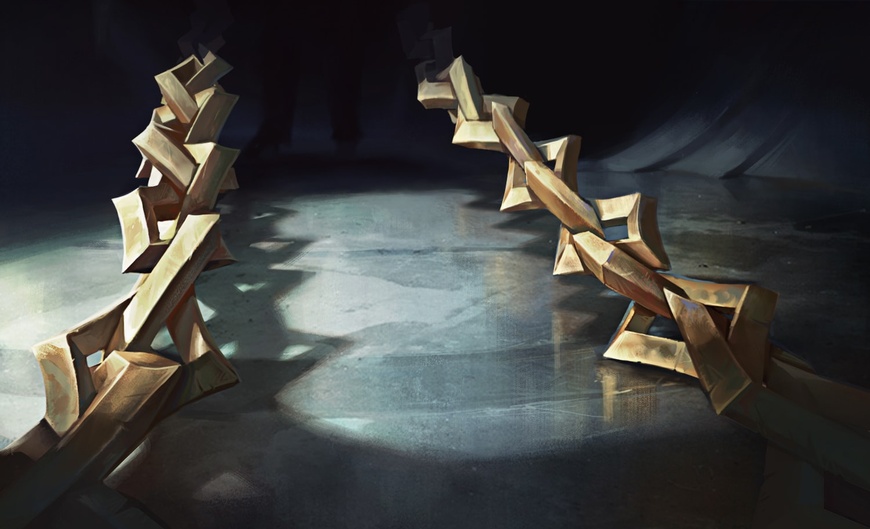 Three days ago, Riot released a Champion Roadmap update — the final one of 2018 — detailing a number of changes that League of Legends fans could expect to see affecting their beloved heroes on the Rift in the coming months.
Among the changes listed were planned updates to Kayle, Morgana, and Ezreal, as well as details of the upcoming rework facing Nunu (and his yeti friend, Willump).
But beyond those, Riot also weren't afraid to stir the pot by teasing two new champions that are set to cause havoc on the Rift in the near future...
The flower mage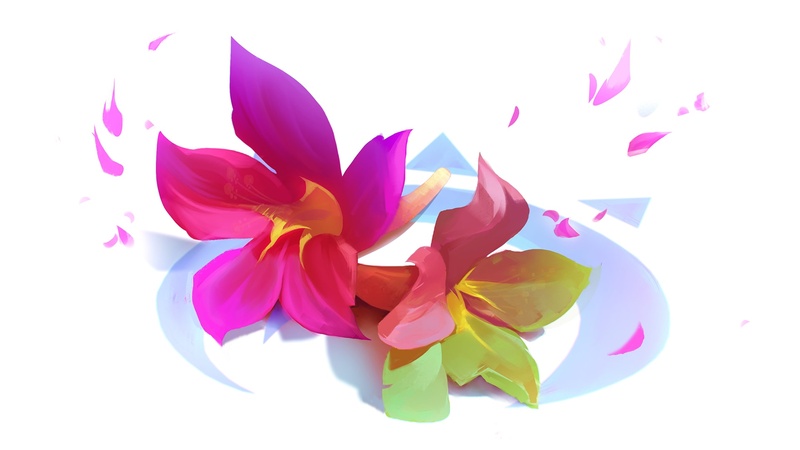 The first teaser fits in nicely with the Pool Party thematic currently claiming Summoners Rift. Two delicate and vibrant flowers are poised prettily above a curious symbol in this colourful picture, posted in the article with only this message for context:
We do have a few new champions in development—including a rather colorful mage that won't stay hidden for too much longer—but it's a bit far away to go into specific details yet.
Riot appreciates champion diversity, so it's somewhat unusual to see what appears to be a vivacious mage released so soon after Zoe, the similarly spirited sorcerer who was unleashed under a year ago. New additions to Riot's roster of champions always bring something new to the table, however, so we're expecting there will be plenty to differentiate the pair.
And of course, that's not all they're planning...
The chained champion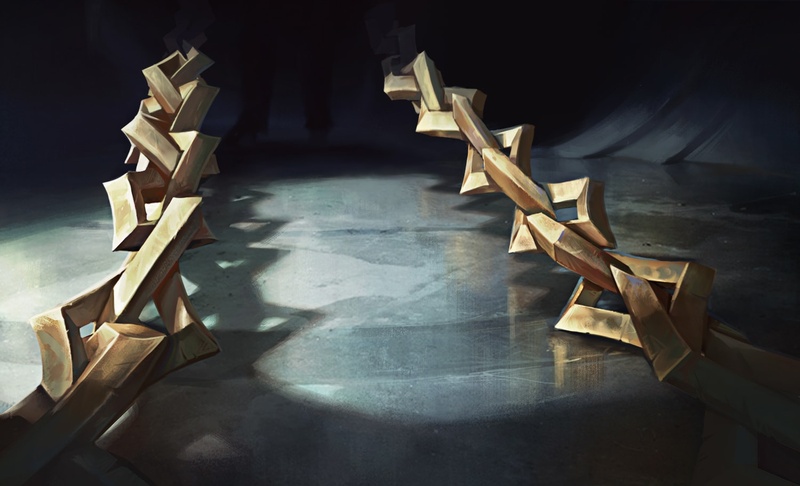 The second release teaser is even more enigmatic. All we were given is this mysterious depiction of a humanoid figure (judging by the darkness-cloaked legs) apparently contained by two heavy golden chains, alongside this cryptic clue at the end of Riot's article:
That's it for today! But I'll leave you with one last bit of info on new champions. Besides the colorful new mage currently in hiding, we have another new champion locked away, with no release date in sight…
As user Atinizer pointed out in the update's comment section, the chains do look decidedly Demacian...
[...] I'm theorizing they're a Demacian prisoner who used magic to screw some things up (the chains are the same color as Galio's wings.) This would give Demacia a reason to still hate magic other than: "We were kinda founded on hating magic cuz it beat us up."
Of course, it's all speculation this point, but we can certainly appreciate the appeal of a Noxian badass who fights through — or perhaps with — heavy anti-magic chains put in place to try and tame him. Only time will tell!