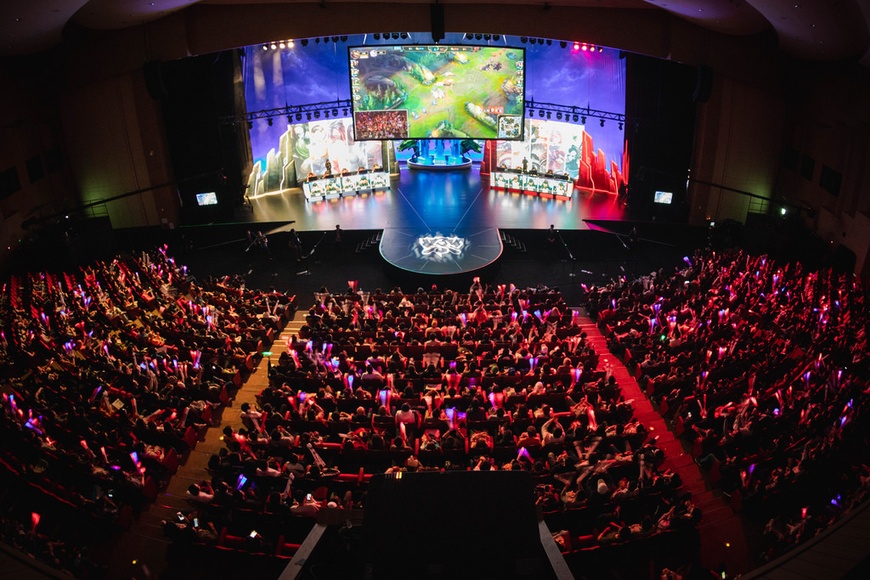 Following the conclusion of Group D's matches, Riot Games oversaw the drawing of the 2018 League of Legends World Championship's brackets for the playoff stage.
Retired Korean jungler Cho "watch" Jae-geol drew the teams at random from two pools: Pool 1 contained the top seeds, and Pool 2 contained the number two teams. The brackets have two sides, and each side of the bracket has one team from a group. The rule came into effect when Watch drew G2 Esports.
First seed draws
— 1. Afreeca Freecs (Group A, Left)
— 2. Fnatic (Group D, Left)
— 3. Royal Never Give Up (Group B, Right)
— 4. KT Rolster (Group C, Right)
Second seed draws
— 5. Cloud9 (Group B, Left). Legal draw, forces EDward Gaming (Group C's second seed) to face Fnatic.
— 6. G2 Esports (Group C, R): They cannot play on the same side as Afreeca Freecs. Therefore, they are to face Royal Never Give Up.
— 7. EDward Gaming (Group C, L): Auto-assigned to Fnatic
— 8. Invictus Gaming (Group D, L): Auto-assigned to KT Rolster
Resulting matchups
— Afreeca Freecs vs. Cloud9
— Fnatic vs. EDward Gaming
— Royal Never Give Up vs. G2 Esports
— KT Rolster vs. Invictus Gaming
Fnatic are on the opposite side of the bracket from Royal Never Give Up and KT Rolster, meaning they could meet either team in the finals should they reach it. Because Afreeca Freecs were on their side, they would not face G2 Esports despite the team being drawn into them, as teams from the same group go to different sides of the bracket. As such, EDward Gaming will be their opponents.
The biggest headliner of the quarterfinal is KT Rolster vs. Invictus Gaming, the strongest number two seed of the competition. The winner of that game will face either Royal Never Give Up or G2 Esports in the semifinals, making that side of the bracket the side of death.
On the other hand, Cloud9 can count their blessings as they face an Afreeca Freecs squad that they can potentially upset on the way to meeting either Fnatic or EDward Gaming, possibly setting up a Europe vs. North America semifinal.
The 2018 World Championship resume on Oct. 20 at 06:00 CEST / 13:00 KST / Oct. 19 at 9 p.m. PT with Cloud9 facing Afreeca Freecs, and you can watch it live on the Worlds hub!