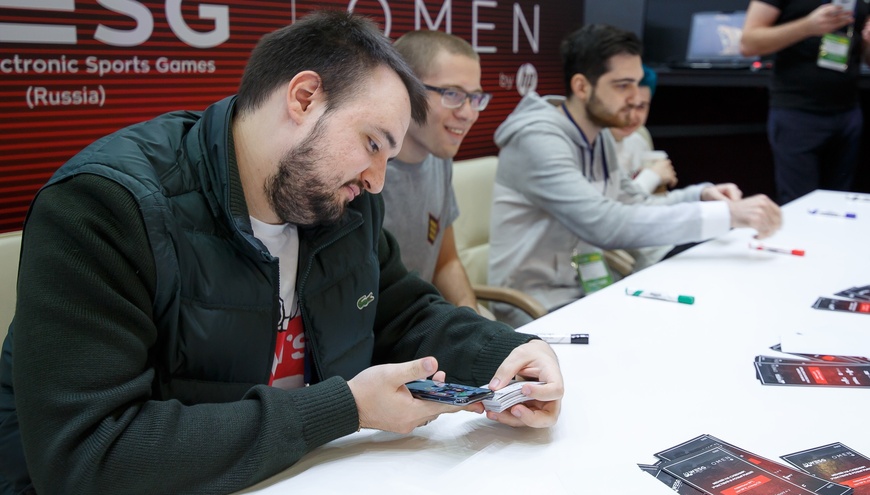 Pavel "9pasha" Khvastunov talked to Kanobu about the team relationships that develop when a new person joins Virtus.pro. The offlaner also named the underrated players in CIS, naming Artsiom "Fng" Barshack, Alexander "Immersion" Hmelevksoy, Džoni "Blizzy" Ри and Andrey "Afoninje" Afonin among others. He also shared what the team is up to at bootcamps outside Dota.
When a new person joins Virtus.pro
Regarding rights inequality, this happens with us when new people join the team, especially with a coach, but in the opposite way that you expect. When a new person joins, he is the one who gets to pressure others, because as RAMZES said, he gets our full trust. If he would come to me and say: "Do 30 push-ups", I most likely will, because I wouldn't have any choice. Because if he thinks that this is necessary for our victory, I will be doing it. Obviously, if it will turn out to be a waste in the end, I would get upset… We never gang up on any one person. We just let the one person gang up on everyone else instead.
Underrated CIS players
I can't highlight any one person, so I would better make a list of the top on each position.

Support: Fng. I consider him a good captain and player.
Position 4: I like Immersion, though he needs a bit more stability, but I really do like him.

Hardlane. I would highlight Blizzy, but he also needs stability. I also always liked how Ghostik plays, he always has some honed tricks.

Mid. It's difficult here, since they are weird people: one moment they improve and play one, another and they start losing form and play poorly. Sometimes it's difficult to get out of that "poor play", so it is difficult to properly evaluate them and make a rating. I like GeneRaL's single-mindedness. He wanted to return to mid and put a lot of effort into it. I don't know what happened with Odium, who is right, who is to blame, I don't really care, but I like GeneRaL's perseverance. I would also note Afoninje, I liked his play ever since HellRaisers.

Carry. I don't even know, nothing comes to mind.
Activities during bootcamps outside Dota
There is a complete disaster with watching movies. We can never pick the one film, because there are a million options and there always something that someone doesn't like or already watched it. We try to find compromises.

I like horrors and movies based on comics, someone votes for comedies, someone likes heavy stuff. Everyone has their preferences.

Sometimes we play Playstation 4. Last time I played Detroit: Become Human, while others watched and commented. I completely ruined the plotline: destroyed my character, killed somebody. In the end I just left it, saying: "Guys, I'm out of here." When you make some choice in a game everyone starts hating you: "Aaaa, what have you done!?", but when you do things right, not like I did that time, then we like playing together. We also like going out places. We are big fans of quests, though there isn't enough time for that usually, because you can only feel like you can go out and have fun in two instances: either when you are completely confident or understand that nothing will help you at this point anyway.
Virtus.pro made only one change after the mildly disappointing 5-6th place finish at The International 2018. Arseniy "ArsZeeqq" Usov replaced Ivan "ArtStyle" Antonov as a coach in September 18, due to the team choosing to focus more on drafts. Virtus.pro have already qualified to the new season's first Major: The Kuala Lumpur Major.