Jonathan "Loda" Berg, recently returning captain of Alliance, revealed his plans regarding the rest of his professional career as a player. In a podcast with TheScore esports, the legendary captain shared his priorities with his brand new roster and team as a whole, as well as possible plans after retirement.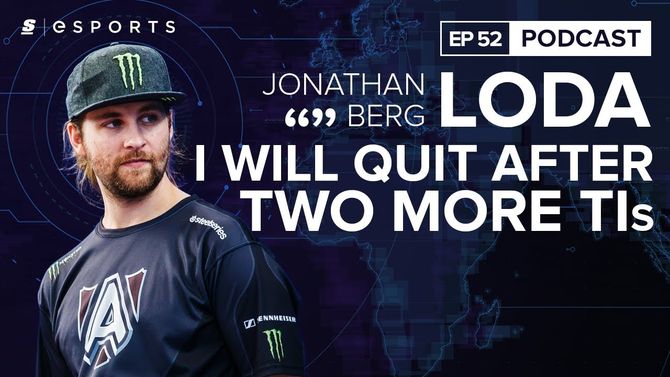 The main goal for the Swedish captain is to build something that will outlast himself with his home organization. Loda's decision to rebuild the team with younger, lesser-known players with long term goals (an ambitious and difficult task), was influenced by his trust in their potential to be winners, despite them being untested in many ways.
"I play for myself this time. The most important thing is not to win right now, but for [my teammates] to be becoming an amazing team. I said I would be playing together with them a maximum of 2 TIs, one and a half years. That's as much time I think I can keep putting into the game. It gets harder the older you get. (...) I could be the coach potentially, but I have other responsibilities, so it's not really what I'm planning"
Loda is a captain and worldwide champion, having won The International 2013 with Alliance. He spent 4 years of his professional career since 2013 in the Swedish organization and became a CEO, before taking a break from competitive Dota in June 2016.
He was recently brought back to rebuild Alliance from the ground up. The organisation were quite late in announcing their line-up, with the team only presenting their new roster on the 29th of November, 2017.