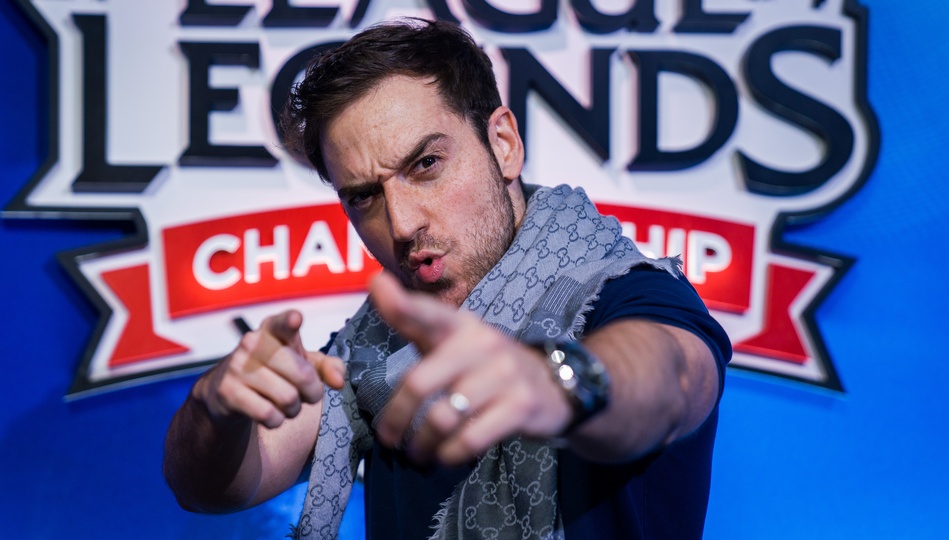 A loss that changed a life and defined a career: Ocelote remembers facing the infamous xPeke backdoor
Not many people have a play named after them.
Only a handful of players get into the hall of fame and are remembered years after their prime. One of them is Enrique "xPeke" Cedeño Martínez. The Spaniard's time in League of Legends is a basket full of history and memorable stories. He's been there from the start and seen the rise of LoL as an esport — from the dim-lit Season 1 World Championship in 2011 to the stadium-filling later years. But after a career that still continues, eight years in, there is still that one moment that keeps xPeke's name eternal — a moment that has defined much more than it shows on the surface. 
* * *
In 2013, Fnatic were trying their best to restore greatness to their names. The year before, they struggled to rebuild the team and only surprised at IPL 5 with an outstanding performance and a second place finish. Yet problems plagued the team since the start of the 2013 Spring Split. ADC prodigy Martin "Rekkles" Larsson was still too young and ineligible to play in the LCS, so Fnatic couldn't reliably build upon their IPL success. The signs signaled a potentially difficult year for the black-and-orange jerseys. 
In January, Fnatic met their nemeses of SK Gaming at IEM Katowice in an emblematic match-up. Defined by the mid-lane rivalry of xPeke and SK captain and flamboyant showman Carlos "ocelote" Rodríguez Santiago, the match-up was dubbed el classico by the fans. The el classico had never failed to entertain, but this one in particular was about to become so much more.
This match was about to make history.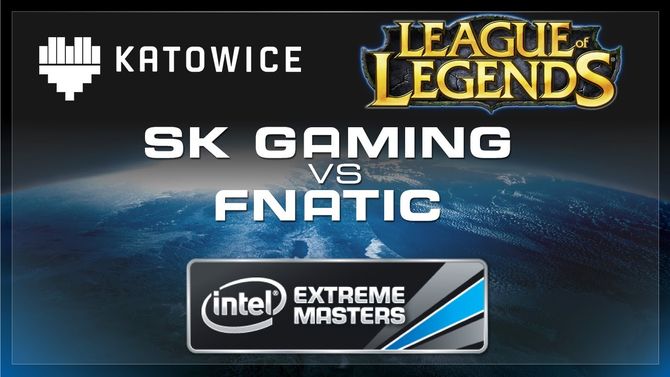 The game had a lot on the line as it was a do-or-die for both teams. The winner would advance through the group stage; the loser would pack and go home. 
In this battle for survival, SK were dominant through and through. They played a controlled game, and patiently pushed down turrets. On paper, it was an unlosable situation, but in late-game League of Legends, unlosable doesn't always equal "already won". Fnatic had shown their prowess in stalling out the game and keeping SK away from their inhibitors for minutes on end. 
With thousands watching, the pressure mounted up and mistakes could cost the game. Looking back, one has to think that had SK not overstayed at the inhibitor push after burning all their ultimates in the last fight and just dragged out the siege game, history might have been different. Fnatic might not have been able to come back. A successful franchise to dominate Europe might not have been born from the ashes of a loss.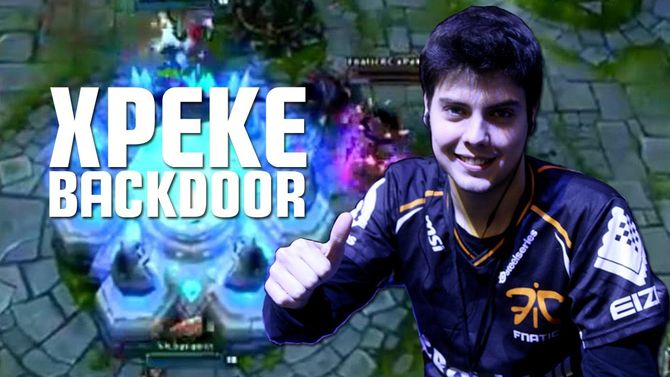 What xPeke called a "desperate action" in the post game interview became a moment that we still look back to even to this day. His teammates didn't even know what he was doing. xPeke had allowed his instincts to take over. And while he and Fnatic have told and retold that story many a time, one tends to forget there was one other side in the match that day when the Kassadin backdoor haappened.
"Frustration" describes that match for Ocelote. Despite his performance being on point on Elise that game, it wasn't enough. Carlos was always an emotional player back in his  days as a pro player. He would cry, scream and never hide the passion he shared for the game. It was palpable, through the screens.
We knew we should have won the game.
Even if every fan could feel how beaten he was giving the post-game interview, they could see the type of professional Carlos was in his playing days. He looked at everything positively. He was sad that he could not play further into the tournament. All he thought about was not which of SK and Fnatic was the better team: he had already aknowledged his rivals as superior. He just wanted to show the world more of his talent in the mid-lane. 
"It was frustrating, no doubt," Ocelote says. "However, this moment and many others built who I am as a person, competitor, and businessman. Without losses such as this one, I wouldn't have become the relentless motherfucker I am today."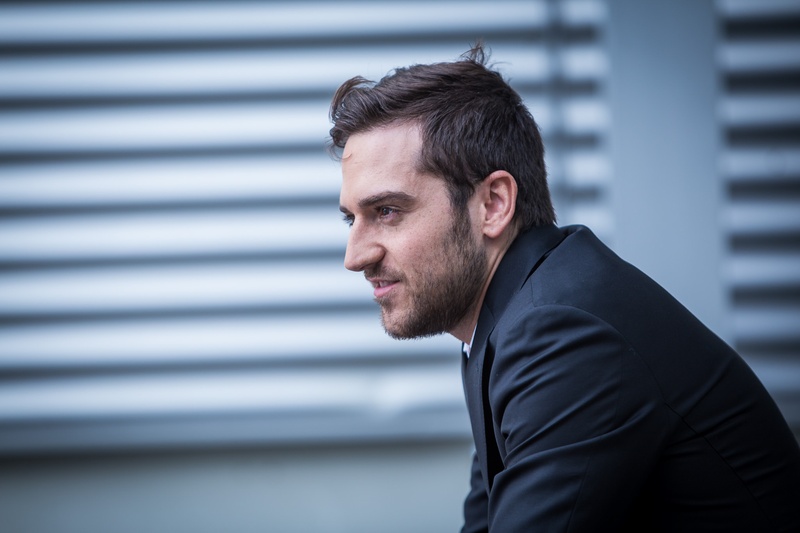 Ocelote did indeed become a successful manager later on, founding the team that would eventually grow to become four-time EU LCS champions, G2 Esports. Years later, he still remembers how it all went down in Katowice.
"We knew we should have won the game. We won all three lanes, but Fnatic had an amazing strategy with Homeguard Boots on Rammus, and it was literally impossible to push their inhibitors without getting engaged 24/7. Fnatic were one of the best teams late game due to things such as this one.
In hindsight, Fnatic deserved to win that game versus us for their late-game prowess alone."
Without losses such as this one, I wouldn't have become the relentless motherfucker I am today.
SK never won a championship with SK Gaming. He always had stellar results, put on many top 4 finishes — often losing to the eventual champions — but he never hoisted a trophy. 
Nevertheless, Ocelote remained hungry. He played like a champion, and he acted like it inside and outside the game. He wanted to be the best in the world, just like any other top competitor. Such efforts and ambitions came with a price — hard work and often frustration — but ended up worthy in the end.
"Back when I was a player, I played that game in my head many times. Today, I just enjoy watching all my 12 teams win multiple titles consistently, while working on my craft. I don't dwell on the past. There's no use. Instead, I make sure I do as best as I can with the present."
The successful streamer ended his playing career at the end of 2014 to go for the next step. He proved he was able to create a personal brand and decided to drop everything to create another, bigger one. A brand that would allow him to reach and actually take a championship, something he never did as a player.
The way my life and businesses developed after Fnatic's backdoor is just perfect.
After almost two years of fighting and struggling to make Gamers2 (the brand that preceded today's G2 Esports) work as a business, Ocelote made it back into the LCS in 2015 and started 2016 on a high note. By the end of 2017, G2 Esports would win every single EU LCS split and reach finals twice more, including the memorable series against SK Telecom T1 in the final match of MSI.
And it all started with the scar left by the xPeke backdoor on Jan. 19, 2013.
"If I could go back in time, I would not change a thing. The way my life and businesses developed after Fnatic's backdoor is just perfect."