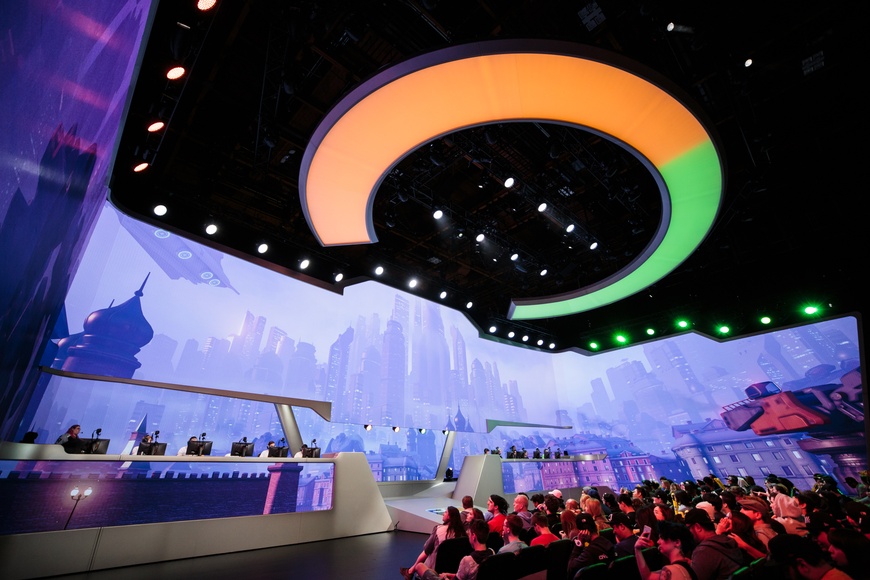 Activision has finalized negotiations with French media company AB Groupe to air Blizzard's Overwatch League on pay-television channel AB1.
While AB Groupe is not one of France's largest media companies, only having a 9.9% share of viewers in 2015, the deal will make the broadcast available to cable subscriptions customers, who have AB Groupe's channels within their package. Activision's partnership with AB Groupe has extended from October of 2017, when the media company secured exclusive TV broadcasting rights in French-speaking Europe for several of Activision's other intellectual properties, including Hearthstone, Call of Duty, and World of Warcraft.
The final value of this acquisition has not been published, but with Twitch's Global livestream broadcasting rights reportedly worth at least 90 million USD over two years, the worth of this arrangement could reach into similar figures.
This deal marks a big move forward for Blizzard, who has been limited in their outreach to traditional television watchers. Blizzard's previous efforts included the ELEAGUE Overwatch Open on TBS in October 2016 and some scattered showings of the Overwatch World Cup on Disney XD. OWL Commissioner Nate Nanzer has had a rather positive outlook on the television medium, noting:
"Television can play a really interesting role, particularly internationally where there are markets like Brazil in which broadband internet penetration isn't the same as it is in a place like South Korea".
AB Groupe was acquired by Mediawan in 2017 and was previously best known for their English dub of the Dragon Ball Z films, which aired on Toonami UK.