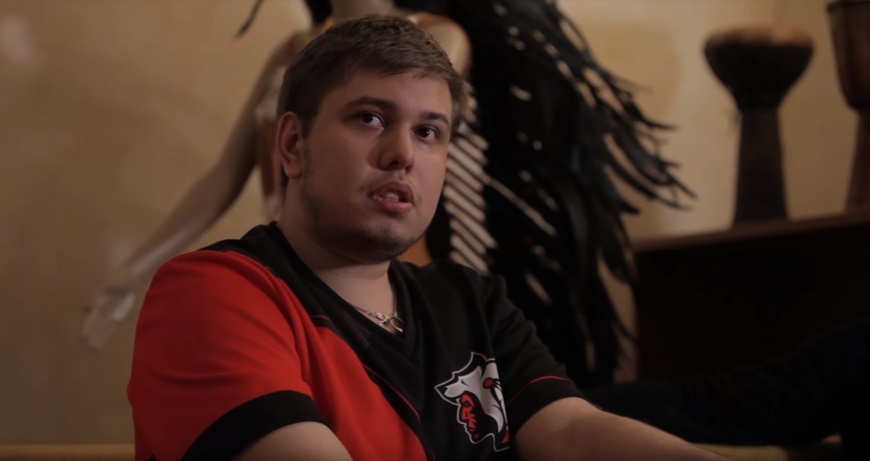 Egor "Ark" Zhabotinskii, the stand-in for Natus Vincere during the Maincast Autumn Brawl, talked to the team's site about how he ended up being invited to stand-in for NaVi, discussed Akbar "SoNNeikO" Butaev as a captain and revealed expectations for the coming patch.
Ending up in NaVi
Chuvash messaged me, asked to be a standin. I think it was SoNNeikO's idea, plus the season is in full effect, so there aren't many free midlaners available right now. I also happen to be NaVi players' good friend.
Standing-in as mid while being a carry
Yes, I've been playing carry for quite a long time now, but in the current meta a carry is the weakest role, so sometimes you have to pick heroes like Alchemist to improve your rank. It wasn't an obstacle for me, I have a decent game understanding , I can help with drafts and builds. I didn't have to adjust, since mid is also a lane where you have to kill creeps. It's just that the lane's conditions and hero pool is a bit different. All I needed to do, was to practice 1v1 and check some lineup.

MagicaL helps the team with advice and tunes in to our TeamSpeak, listening to us talk, sometimes sharing his point of view. He hasn't been giving me any advice specifically though.
Difference in the team since his last tryout
I would say that the overall atmosphere differs a lot. My negativity [expressed after the last tryout] was caused by a few reasons, mostly by the fact that the team was tilted after losing TI8 qualifiers. Obviously, I should've have written all that, but I am thankful to NaVi for giving me a chance to play as a stand-in.
Practice
We managed to play a few scrims and try out a few strategies [before the official matches]. It was easy to become a part of the team, since all the players and even the coach are my friends. We even played together in the TI7 qualifiers.
SoNNeikO as a captain
SoNNeikO is a tier 1 captain with a genius understanding of the game. When I first met him outside the game, he was a very distrustful and reclusive person, but he changed for the better now.

I constantly suggest my ideas and views of the game, participating in drafts and SoNNeikO is the kind of person who listens to everyone's opinions and chooses the best options. That is his key trait.
Mag as a coach
I noticed that Mag does a lot of 1v1 practice against SoNNeikO in Captain's Mode, lineup tests with Crystallize and does a whole lot for the team. While this is a new role for him, I am certain that Mag is the exact person NaVi needed.
Difference between CIS and SEA after playing for Mineski
The mentality is completely different, people out there are a lot more kind. I had the best experience playing with SoNNiekO and Mushi, I also liked the old Comanche roster (XaKoH, Misha, iLTW and Chivash). It's unfortunate that things turned out this way.
Best heroes to grind MMR
Phantom Lancer, Alchemist and Drow Ranger.
Best supports for the lane
Grimstroke, Ogre Mage and Treant Protector.
Expectations from the coming patch
Looking at the previous patches, carries were strong on February-April, then mid was strong and hardlaners became strong by The International. I would probably return roaming, change the map again, and bounty runes definitely need a rework.
Ark is replacing another of NaVi's young additions for this season, Idan "MagicaL" Vardanyan, who is unable to play due to a recent hand injury. The team reached the Autumn Brawl playoffs from first place in group B. Their first elimination match will begin today, against Team Lithium.