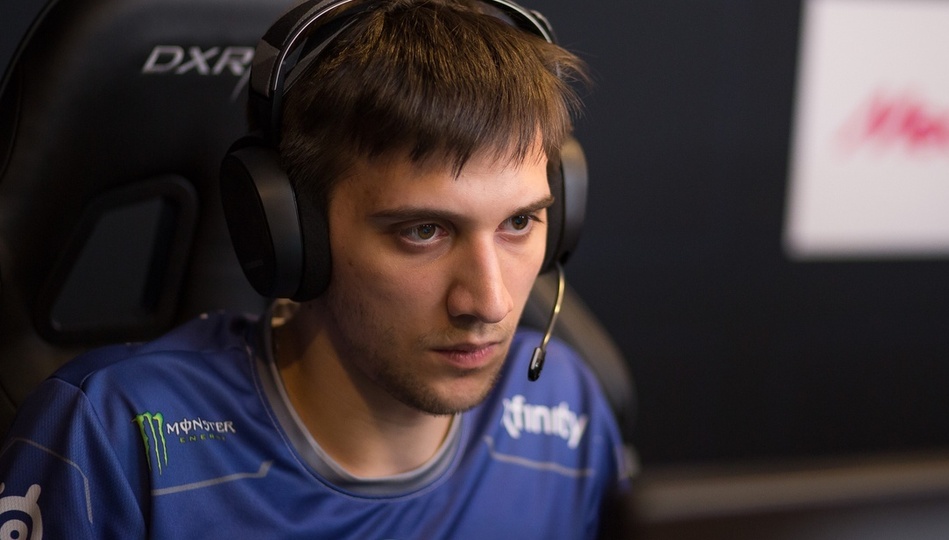 Arteezy reflects on the past and talks the EG shuffle: "I think all of us were about to get kicked at some point."
During the recently concluded ESL Katowice Major, we caught up with Evil Geniuses carry Artour "Arteezy" Babaev to talk about his maturation as a player and team-mate, the fun time he had with the former Team Secret crew of 2015 and why Saahil "UNiVeRsE" Arora had to go.
* * *
We talked already a bit with MISERY and a few other players about the DPC system and they expressed a little bit of frustration about how the set up is working and a little bit about the difficulty in scheduling practice times versus having to do a million different qualifiers. Do you feel the same as them?
I don't know if I hate or like the system. I like the fact that it's visible, that you can understand if you're getting invited, that part is nice. You have a leaderboard so if you're winning you get points and it's good. And you can use math to deduce if you're going to get a [TI] invite. There are going to be like six teams that are constantly winning and there will be like two outliers, I assume. That's what I could mathematically deduce. 
Maybe what will happen is, say, Vici Gaming win the Major, they're probably now taking our spot. And Fnatic are fourth here, so they will be like eighth in the rankings, above us. It's all it takes for these teams between 7th and 10th, like OG, us, Fnatic, I think Mineski, too...
I think VG are now top 4. 
Yeah, they are going to probably win this tournament. 
It's Secret first, VP second, Team Liquid third, VG fourth, Newbee fifth, Natus Vincere sixth...
Yeah, that is a joke. That's actually kind of stupid. But what would be the solution from Valve, when people get kicked and teams swap players, what do you do with the points? I don't know what's the solution to that, maybe reduce the points? 
Do you think points are the way to go? Maybe it should be just about tournaments?
For me, at the end of the day, it doesn't matter, I'm about winning. I just want to win LANs, I don't care if I win a Minor, a Major. I just want to go to TI and be feeling good. I could be losing literally all year, see my team in the 11th slot, not getting an invite. Then let's say I win the Major before TI and now we're 7th — we've just won a Major ahead of TI and likely on the TI patch. We'd be feeling good and confident, people will try to counter us, but we'll know how to beat the counters. That's what matters. 
Maybe winning LANs boosts your confidence, but what really matters is what leads up to TI.
 
We probably would've won TI5 if I was a better team-mate, honestly.
Speaking about TI, you've already been to a couple of those, but you haven't won one just yet. Do you still feel very strongly about it?
I never think about winning TI when I go to TI. I just play. The one time I really didn't think about winning it was at TI4. I was pretty new and I remember this conversation I had with Fear who was my coach at the time. He told me we're going to get top 3 for sure and hearing that I was like, "How, are we actually good?" I was pretty naive, because I didn't know how good I was in comparison either. I just played the game.
I'm like this now too. There was a brief window at TI5 where I was, "I have to win this shit." But the thing is, I didn't put a lot of pressure on myself to perform, but on my team, and that's worse. At TI5, I felt I was the best player in the world. I had a very individualistic view of the game: in my mind I'd always own and my team would suck. I'd always blame them, but that's the problem. We probably would've won TI5 if I was a better team-mate, honestly.
Now, I control my confidence without putting pressure on my team-mates. I kind of just play the game, but I also have different roles now, I am more of a tactician. I don't flame individuals but critique on a team level. That's not something I'd do a few years ago, and that's how I imagine the dynamic in Liquid is.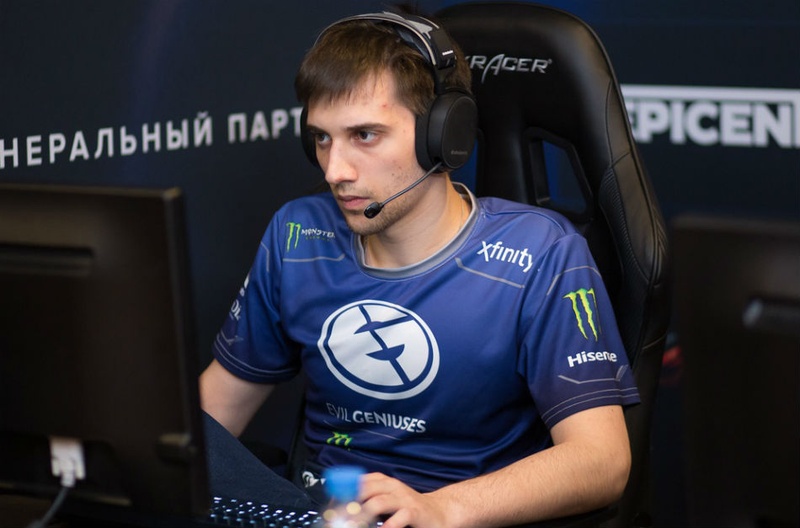 Taking a bit of a right turn: you're a personality, have a lot of fans. Has it changed you in any way? Your stream, for example, attracts a diverse crowd of both fans and haters.
Streaming is like a roller-coaster. I enjoy it sometimes, I am playing the game, winning my pubs — that's like the perfect set-up. And you don't have fun because you're winning. You're having fun and then you're winning. 

But sometimes you start losing, some idiots go like, "Why are you feeding?" and you just tap out. Streaming is a reflection of your mood and how the game goes.
Do you play your pubs with a plan?
Yeah, it may look like I'm an idiot or something but I have a plan. Some of the small things I've been doing recently is focus on my Clarity usage, dropping items, bottling, basic efficiency shit. Sometimes it's a big picture thing, sometimes I enter the day by saying I'm going to go mid every game and try to win my lane and the rest doesn't matter. 


We needed a change of pace as a whole, it wasn't just one person. We all thought that one of the core players probably needed to change.
Some of the best results of your career happened when you played with ppd, but in recent years the two of you haven't shown any interest in reuniting. Would you considering playing with him again at some point in the future?
No, I wouldn't. I don't see that kind of stuff the same way like other people, I suppose. Maybe it's because it's a very easy observation for them — like that guy won with that other guy that many times. 
Part of the reason is that Dota now is a very different game to what it used to be. It doesn't feel right to get back together just for the old sake and try to win again. I don't think it will work that way anymore. PPD's changed, I have changed, we have different ideas about the game. Obviously, both of our ideas are not going well so far, because we're both losing. But I still think I'm closer to being right than he is. [laughs] 
There's this famous example where you switched teams and went from EG to Secret...
I'd probably play with that same Secret team again. It was fun and they were really good. The sad part is that we all took a lot from that team individually. At the time, it was like a shit show, I don't know how we won because we never scrimmed and I never knew personally what we were going to pick. There wasn't a special tactic thing going on. But I'd play with that team again, it was a fun team. 
One last question: UNiVeRsE was released from EG last December and made his move to SEA to replace Ohaiyo in Fnatic. How do you feel about the situation as a whole as a long-time team-mate of his?
We needed a change of pace as a whole, it wasn't just one person. We all thought that one of the core players probably needed to change. There were a lot of variations, I think all of us were about to get kicked at some point. We were discussing and figuring out what was the best way. 
It's not like we thought UNiVeRsE was bad or anything. The way it happened, honestly, wasn't the worst, it could've been worse. People could've started hating each other. I rode a shuttle with Universe a couple of days ago, it was funny. I looked at him, he looked at me, we started laughing, it didn't look like there was bad blood. [laughs] Fnatic are doing fine, EG are doing fine. I'm not too happy with how we're playing — we're playing OK but our results are pretty shit. 
Strategically in this tournament, we could've won it. Our strategies were good and our only problems were the small mistakes we make in the game and they pile up and it looks really bad. It becomes hard to understand what is the actual problem. But how I thought was that if we beat VP, we probably would've won this tournament or at least got to the finals. 
More Katowice Major interviews

—  LeBron: "I feel disappointed with our results, but we have more time to improve"
—  Kyle: "We got drunk and bashed our heads against the keyboards"
— zai: "NA used to be very strong because of cocky players"
—  9pasha: "We didn't learn how to properly use RodjER yet"
—  Solo: "We've known that RodjER is a very good player for a long time, even before TI."
—  EternaLEnVy: "We definitely outdrafted Team Liquid pretty hard."
—  Puppey: "Fata thought about switching his role for a while."
—  Resolut1on: "I haven't seen my girlfriend for a month and a half now."
—  YapzOr: "It's cocky to feel bad about a loss you didn't even practice for."
—  Arteezy: "We probably would've won TI5 if I was a better team-mate, honestly."
—  Fly: "Not doing so well [...] is what motivates me the most."
—  Matumbaman: "I would like us to be the most dominant team in Dota 2 history."
—  PPD: "I can be the loser. Somebody's gotta play the villain, right? I'm just a competitor."
—  Kyle: "I want to build a team that succeeds as part of compLexity."
—  Nahaz: "The pro Dota 2 scene is eunambiguously in a better place than it was a year ago."
—  MISERY: "Nobody really cares if Secret or Liquid are winning, but if EG does anything, everybody's all over them."
—  UNiVeRsE: "I never thought I'd see myself moving from America to another country just to play Dota."
—  Patos: "We need to step back a little and not try to play everything."