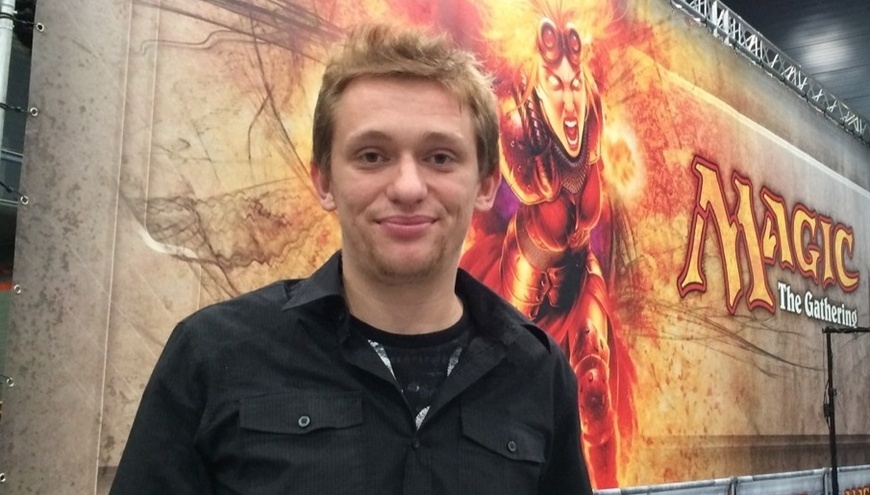 The reveal season of Artifact cards seems well past its peak; we've seen the vast majority of the cards that will be in the game. However, there are still a couple of surprises left, and not necessarily surprises Valve will be happy with. In a reddit post attempting to teach the community about blue cards (since deleted), Stanislav "StanCifka" Cifka accidentally included two cards the public had not yet laid its eyes upon.
Up first is yet another area-of-effect tool for the House of the Wise: At Any Cost. The title couldn't fit better, as the relatively cheap removal spell does damage both your opponent's and your own units. Although that may initially seem like an awkward effect, such board control shouldn't be disregarded that easily. Of all colors blue, is the most late-game oriented one, and making a couple of sacrifices along the way doesn't hurt too much.
But it gets real crazy with the second card StanCifka included in his post: Incarnation of Selemene. Although on the original image the card was very small, with a bit of squinting the card's effect becomes clear:
"Fully restore your tower's Mana after you play any card."
Yup, that's right, any card. Including itself. Although it does cost you quite a bit, it's hard to imagine you care about that with Incarnation of Selemene as it literally gives you infinite mana. Sure, your opponent still go back and forth in the action phase and it can be silenced. But leave this uncontested for as much as a single turn, and prepare to get annihilated by a wealth of powerful cards.
There isn't any sign of malicious intent behind the leak — if anything, StanCifka has been trying to help people interested in Artifact by posting guides and tweeting tips. Nevertheless, it may be time for the Czech to scratch himself on the head a couple of times and hire someone to proofread his reddit posts. Just last week he also leaked a card in a reddit post: Cloak of Endless Carnage. Being one of the best players in closed beta he probably has some credit with Valve, but it's hard to imagine the company not taking any action if StanCifka keeps revealing cards that should've remained a secret.