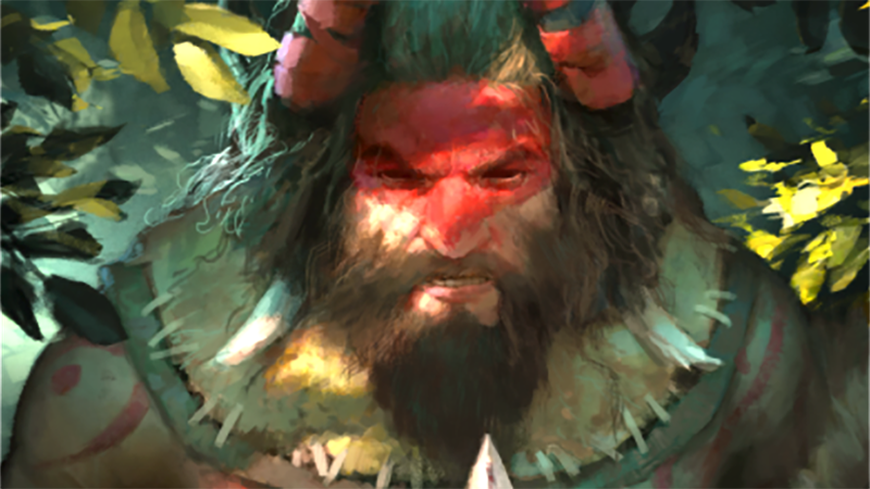 After it was shown during a massive Chinese leak some two weeks ago, the red Beastmaster hero card has finally been confirmed. And now, we know what his innate ability is. 
Beastmaster is a beefy 5/0/12 hero, capable of withstanding quite the beating, as red heroes usually do. He comes with the active ability Call of the Wild, which allows him to summon a Loyal Beast.
This is where it gets interesting. For a free creep (mana-wise), the Loyal Beast is durable at 3/1/3 and also comes with its own effect. Every time the Loyal Beast damages a unit, it modifies it with -1 attack. So not only are you getting a stronger-than-the-neutrals creep on a 3-turn cooldown stick, you get to disrupt enemy's damage with it too.
When it comes to Primal Roar, Beastmaster's signature spell, nothing's changed. It's still a costly spell at 7 mana which disrupts the enemy lane by stunning and pushing enemies aside.