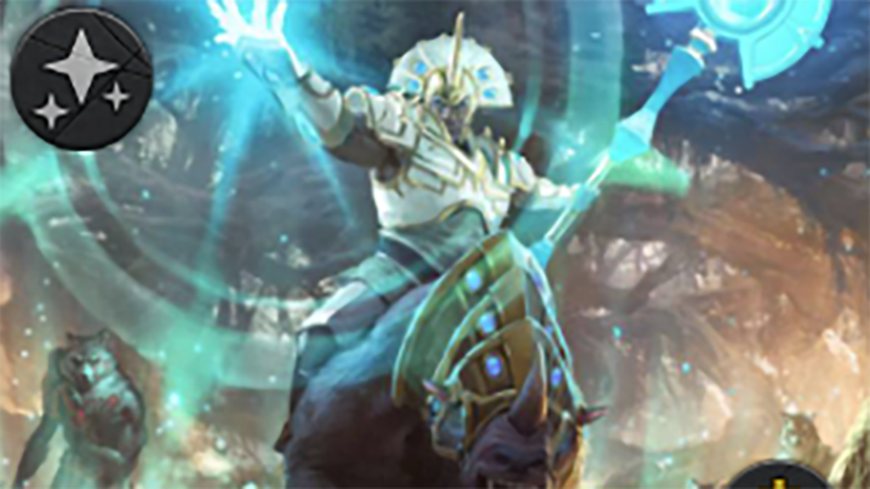 What better way to make sure your units survive damage than to make them literally immune to it? That's the gist of Damage Immunity: a unit can no longer take physical damage or piercing damage.
Since it's such a powerful effect it's bound to have a big price tag on it, and that is reflected in the two most powerful cards with Damage Immunity. Divine Purpose comes in at 7 mana but gives a Damage Immunity modification for the unit. That's right, the target unit is likely to never take damage again. Hand of God, the signature card of Chen, spreads the damage immunity love all around in the lane, albeit for one turn only.
Damage Immunity is the ultimate way of making sure a unit survives the combat phase in Artifact. Cards like Divine Purpose are best used on the focus card in a certain lane, be it a buffed up hero or a special creep you want to survive. Hand of God leans more towards being a support card. It can ensure you take over a lane completely in the combat phase, but it can also serve as an ultimate stall card giving you another turn to stabilize.
But even the strongest lines of defense can be countered. In this case, purge effects and condemn mechanics are the counter. By purging effects from a unit you leave it open for damage again. Condemn is a more direct counter to Damage Immunity. You guessed it, if you condemn a unit it technically isn't taking any damage — it just ceases to be.