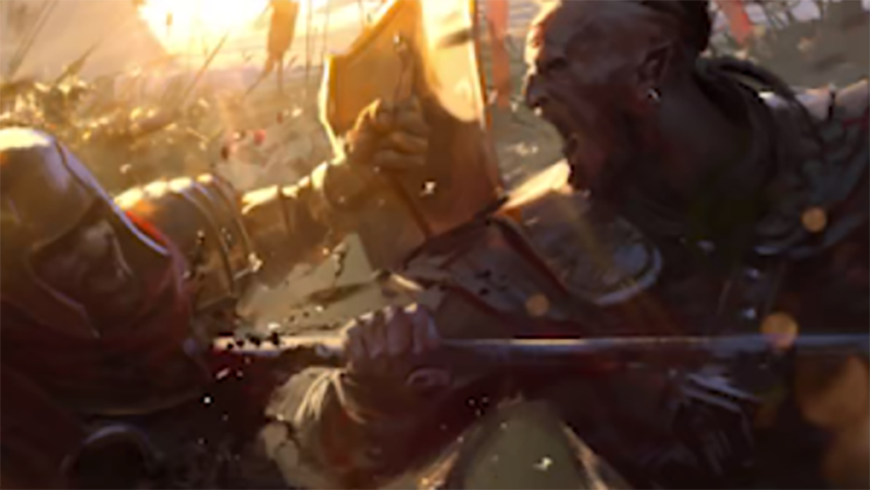 Revealed by ActionJackson just a few minutes ago, Forward Charge is a new black spell that makes going for the face much, much easier. 
When cast, Forward Charge gives all allies +2 Siege this round. Additionally, it "straightens" their attack direction directly across them: to the unit in front of them, or to the tower if the opposing combat slot is empty.
This two-pronged effect is obviously geared to take down towers very fast. Siege damage goes through regardless of blockers, so the more units you have on the field, the more direct damage you will inflict on the tower. The additional effect "fixes" any unfavourable combat direction RNG or effects: if one of your units has decided that the diagonally adjacent creep is a better target for its attack then the tower — or it's been Compelled to do so — Forward Charge will set its priority straight. 
All in all, looks to be a good one-of finisher for black rush decks.