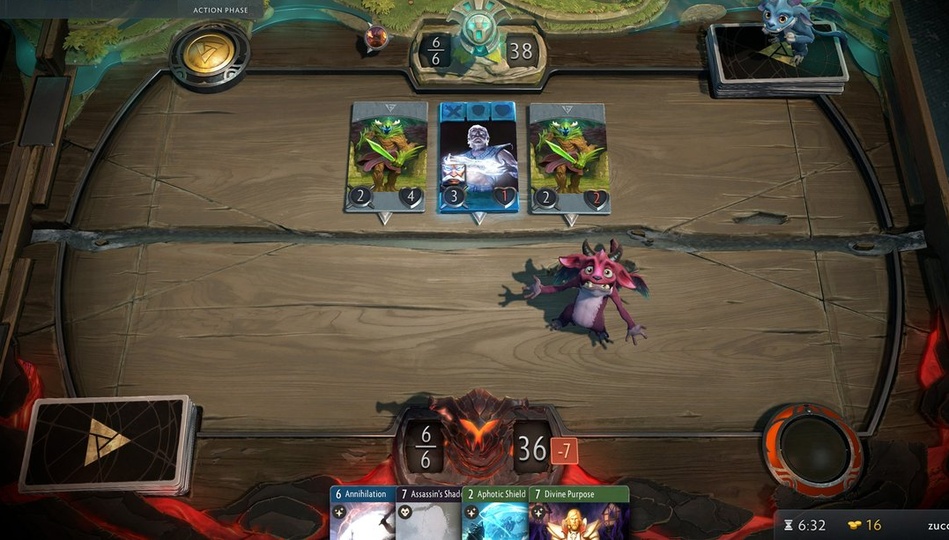 Artifact has to nail its monetization to succeed — good thing there are plenty of options
Money, money, money. Not just famous words from the eponymous ABBA song, but also a feared, controversial term in esports, particularly those that have gained the uninviting "pay to win" stamp from players. In League of Legends, it's possible to grind for hours and earn all the champions if you want to, but a quick flick of the credit card achieves the same in mere seconds. The model's all too familiar for anyone who has ever touched a mobile game too: pay to gain an advantage. It is the most problematic, however, in a very specific genre: competitive card games.


Monetization is a key in having an audience stay with your game.
The price to keep up with Magic: The Gathering's competitive environment is common knowledge — or rather an infamous aspect — amongst card game enthusiasts. Buying a full competitive deck alone can easily cost you hundreds — if not thousands — of dollars, depending on the format you're keen on playing. Like their physical cousins, digital card games, too, live under the dollar sign roof. While they vary in severity, Hearthstone, GWENT, Shadowverse, and nearly all the other popular card games offer card packs that can be obtained by scraping together in-game currency or closing the eyes and entering bank account details before you realize you've succumbed… yet again.
If Artifact wishes to compete with Hearthstone's popularity – and let's face it, it has to in order to be even remotely relevant – the game must do many things right. Not the least of which is exactly what monetization model Valve wish to implement. In a recent interview, Artifact's lead designer Richard Garfield did talk a bit about their philosophy, saying they want to avoid the pay to win feeling, partially by having Common cards be the viable core while having Rare cards top a deck off. Without any context to place those well-intended words in, it all sounds beautiful but gives no reassurance.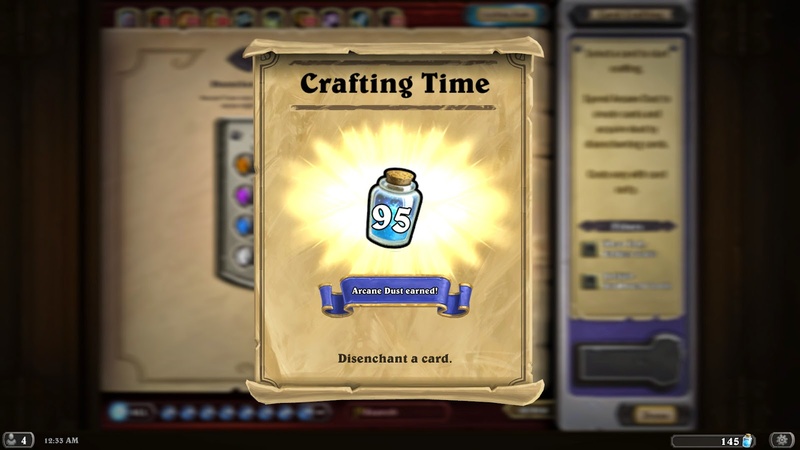 Let's take a little detour to Hearthstone. Currently, crafting a Common card — which make up the majority of most decks — will cost you 40 dust. If at some point you need to swap that one card for another for whatever reason, you can turn that card into dust again for a miserable return: you get 5 dust back. It'll cost you eight Common cards to craft a new one. For Rares, Epics, and Legendaries this rate isn't as bad, but still pretty steep. For many players, this means they'll eventually have to keep purchasing packs to enjoy the game, as they will run out of currency way before they manage to craft-complete all they need. While I do not have an issue with repeatedly making investments in the game myself, the concerns of those who wish to remain 'free to play' (or 'as little invested as is reasonably possible') do highlight one of the game's largest downsides.


I didn't want to make a second investment as large as I was making in Hearthstone simultaneously.
It is here where Artifact can outshine its competitors in various ways. Whereas other card games are pretty stingy with the whole card disenchanting/crafting theme, a more generous approach would be a welcome sight. Asking for a small investment of players won't hurt, but let's say you get 75 percent of the currency back instead of sub 15. This will allow players to play Artifact far more flexibly than Hearthstone, where the commitment to crafting a legendary can leave you incapable of playing any other deck in the foreseeable future.
From the vague words we did get from Valve – i.e. "it's not free to play, but we want to avoid pay to win" – we know investing money will be part of the game. After all, it's such a core part of the genre that it can not be omitted, as all the other multiplayer titles have shown. It's a  treacherous thing for a game hoping players will switch, or at least play their game parallel to others'. I have tried out GWENT, Shadowverse… all of the card games all the way to even Hand of the Gods in search of another card game I liked. And even if one or two got me excited, one factor always prevented me from diving in. I didn't want to make a second investment as large as I was making in Hearthstone simultaneously.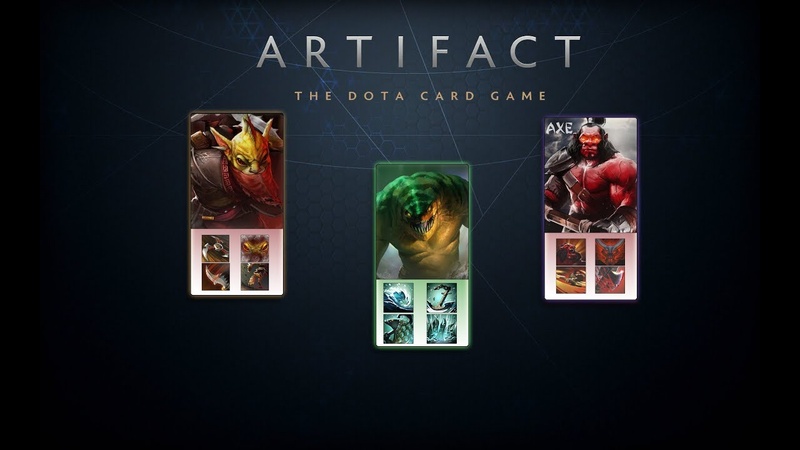 But if we take what we know of Artifact and combine that with what we know of Valve's previous games, a positive outlook is on the horizon. A "pay once, get all" model like dungeon-crawler card game Slay the Spire is already off the table, but that's no immediate reason for panic. Valve know how to generate a large cash flow even if their game is free — just look at the amount of cash Dota 2 reaps in through cosmetics. The price of the card packs in Artifact can be kept low while the design team goes all-out on card sleeves, board skins, and other trivial components. Additionally, the content of card packs is an easy feature to manage: the number of cards, duplicates in packs, and so on. Again, there lies room for Valve to be generous.


Valve know how to generate a large cash flow even if their game is free.
Still, what if a certain card becomes so popular that it will be sold for a high price on the Steam Market? It's something that frequently happens in other Trading Card Games after all. Well, Valve can just manually offer said card for a lower price in-game, whether it's for in-game currency or actual money. Likewise, they can offer complete decks to be bought. Heck, why not offer an entire class color?
Artifact's success will depend on many factors, but monetization is a key one in having an audience stay with your game. Whether they're jumping ships or playing it parallel to your competitor. I pray to whoever is the god of card games that Valve will be kind to my wallet. There are many options to explore, and historically the company has understood the market excellently. Let's hope they choose to lean more towards Dota's model than the card game competition's model, in order for Artifact not to meet its Waterloo.