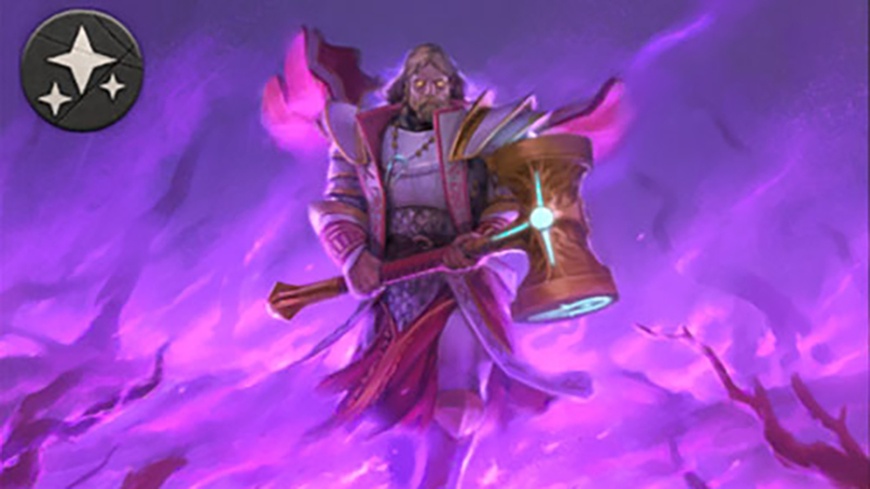 To modify in Artifact means that a buff (or debuff) on a target is a lingering effect.. This differs from cards that read "give", followed by an effect, as those will always impose a time limit on the effect. For example, if a card reads "give a unit +4 health to the end of a round", the effect will disappear. If it reads "modify a unit with +4 health", its health pool maximum will be permanently increased.
There are a great deal of cards that modify. Red hero Bristleback modifies himself with armor every time a unit blocking him dies, items like Stonehall Pike modify themselves and Heartstopper Aura permanently reduces the Mana pool of an opposing tower by one. But Divine Purpose stands out. For a high price it can make a unit immune to all damage, meaning only a condemn effect can kill it.
Since modifications last longer, they tend to come at a higher price. Therefore you usually only play them on later turns and have to choose your target carefully. Sure, sometimes a modification might save a unit for one turn, but when it dies the modification dies with it. That said, heroes modified with effects will retain those effects even after they die and will re-deploy with them.
It's hard to deal with modifications. If they're granted by equipped items you can try to override or condemn said item. But if the modification is granted by any other effect, the only hard counter is a purge effect like Aphotic Shield, which cleanses all effects. Otherwise, as silly as it may sound, you just have to kill the creep.