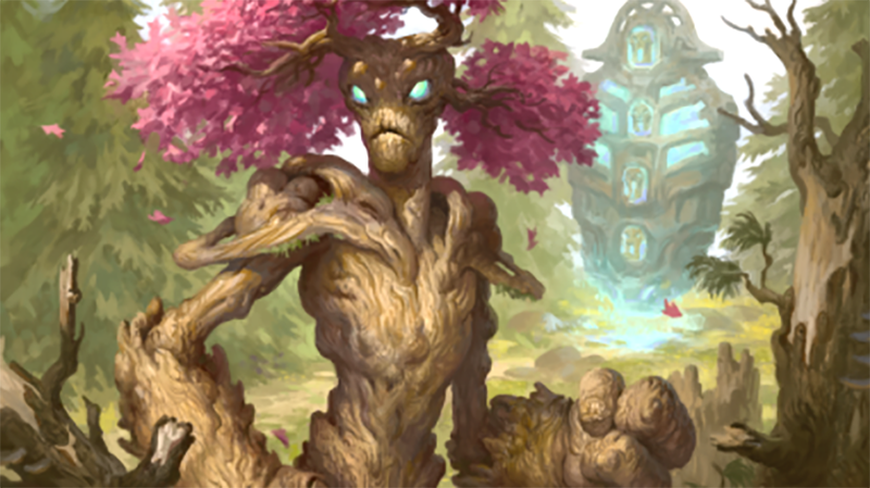 Several new green cards were revealed over the weekend, empowering the color with an assortment of healing and buffing effects.
The big bomb that immediately draws eyes is Roseleaf Rejuvenator. A very thematic creep, Roseleaf Rejuvenator is a 7-mana 7/0/7 minion that heals your tower for 7 health when it's played. 
There's not a lot of intricacy to this creep, obviously, as it's a rather straightforward one. Effectively mitigating 7 damage while putting a body on the board is always a good play, and the only question that remains is whether the 7-mana cost will be too steep to pay in regards to the metagame that forms. It could very well be too slow — or quite powerful, actually, depending how fast games tend to finish.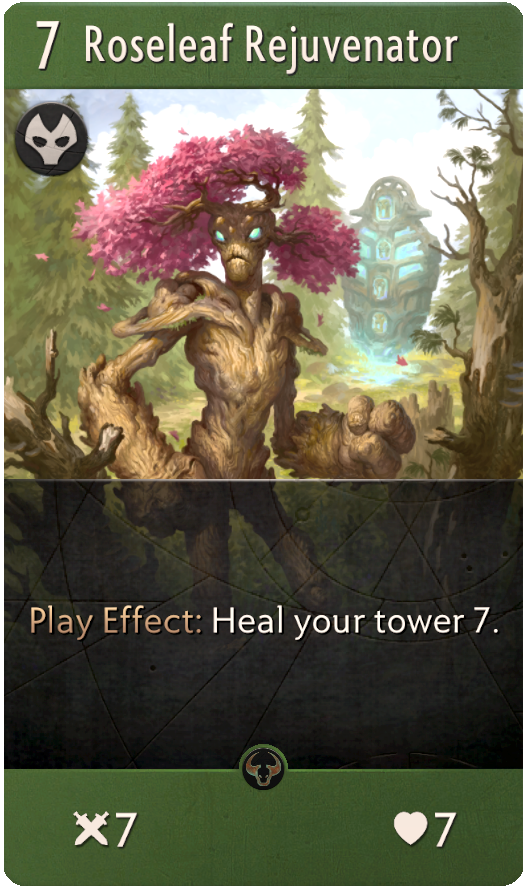 Restoration Effort is another healing card, but it's attached to a spell, rather than a creep, and heals your tower for 8.
Without a body attached to it, the card naturally comes cheaper at 4 mana, but that also makes it less viable. A card-for-health trade-off is straight up card disadvantage and if Restoration Effort ever ends up being used, it will be in very slow decks, who can make up for the card disadvantage elsewhere and where living for another turn is absolutely essential. Still, considering you have to dedicate a card slot to it in your deck, Restoration Effort will likely not see an abundance of play.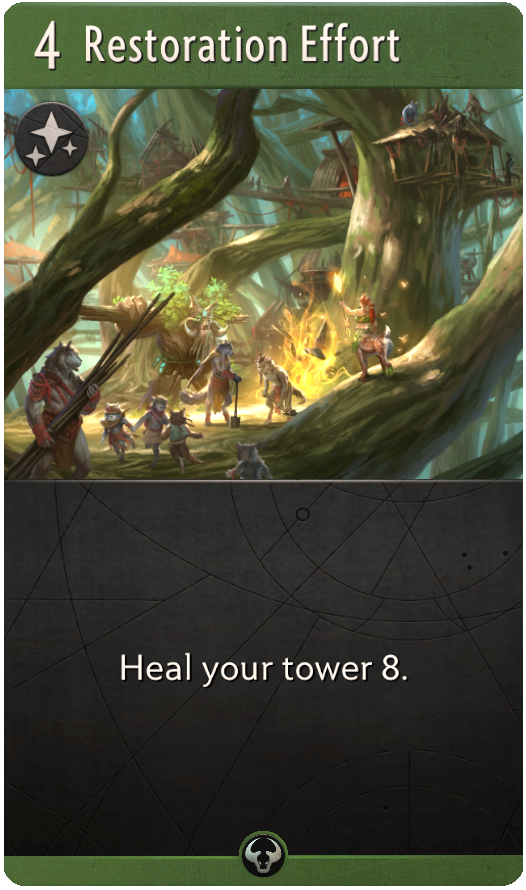 In contrast, Rumusque Blessing is a much better and more applicable card. A 3-mana spell, Rumusque Blessing modified allies in any lane with +3 Health, making them that much harder to kill. 
Creep-based decks will likely love this, at least on paper. Black/green token/aggro decks can always use this extra durability, and red/green midranges won't scoff at it either. Red units are already hard to kill without the extra health pool. 
The fact that Rumusque Blessing can be played in any lane is a huge advantage, as you can buff up even lanes that don't have a green hero in them.