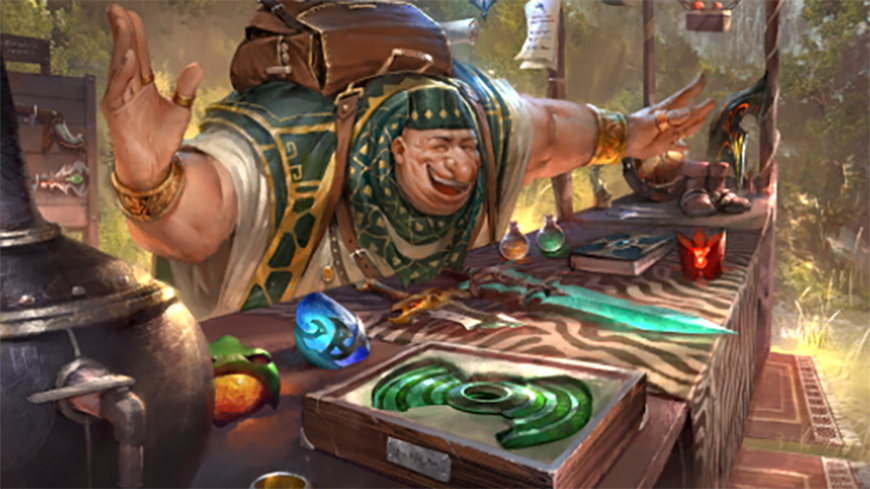 Suck it, H&M and your massive seasonal discounts. You've got nothing on this new Artifact item card, Shop Deed.
It's no overexaggeration. Retail discounts in real life can go as high as 90%, but Shop Deed makes Secret Shop items actually free, discounting them by their base cost. But why is it worded like this? Why not say "Secret Shop items cost 0 gold"?  
Apparently, just like the Rend Armor/Double Edge combo, multiple Shop Deeds can stack, bringing the cost of Secret Shop items to a negative number, at which point they will give you gold instead. Artifact is truly a fun universe.
This card has been seen around, but here's something fun: multiple copies of Shop Deed stack. And stacks will cause an item's price to go negative. And when you buy an item with a negative price you get paid the difference. pic.twitter.com/O2BF2rp4eO

— Artifact (@PlayArtifact) October 10, 2018
This is not the first time we've seen Shop Deed, as the card was seen during earlier gameplay sessions, but only now do we learn this cool fact about it. Still, it costs 22 gold, which is quite a bit so although cool, it's a massive investment in of itself.