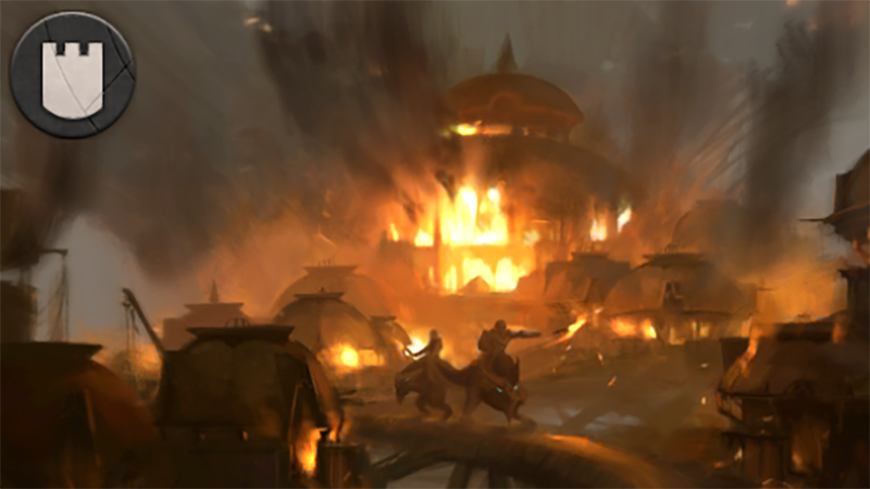 Are you desperately trying to tear down the opponent's towers, but does your enemy keep blocking your units? Don't worry, siege is here to help. Siege is the damage a unit deals to the opponent's tower if said unit is blocked by an opposing unit. So if you have a unit with four attack and three siege, it will only deal four damage when attacking a tower directly. If your unit is blocked and attacks an enemy unit, though, three damage will be done to the enemy tower.
The largest creep that has been revealed so far, the 14/0/14 Thunderhide Pack, happens to have six siege too. So while it generally is advised to block this huge monstrosity, prepare to take a bit of damage.
Siege can be a consistent threat throughout the game, but the most powerful moment for siege units is to give that final push. Items and units with siege are a great resource to use when the opponent is desperately clinging on to their tower's final health points and attempts to block all directly incoming damage.
There are no hard counters to siege yet, so the simplest answer to combat it would be to destroy the damage dealer, or stun, silence or disarm it as long as possible. However, when siege is applied through an item you have more options: you can destroy the item with specific tech-cards. Lastly you can provide your tower with some armor, and thus reducing the damage it takes from siege, with an item like Vesture of the Tyrant.