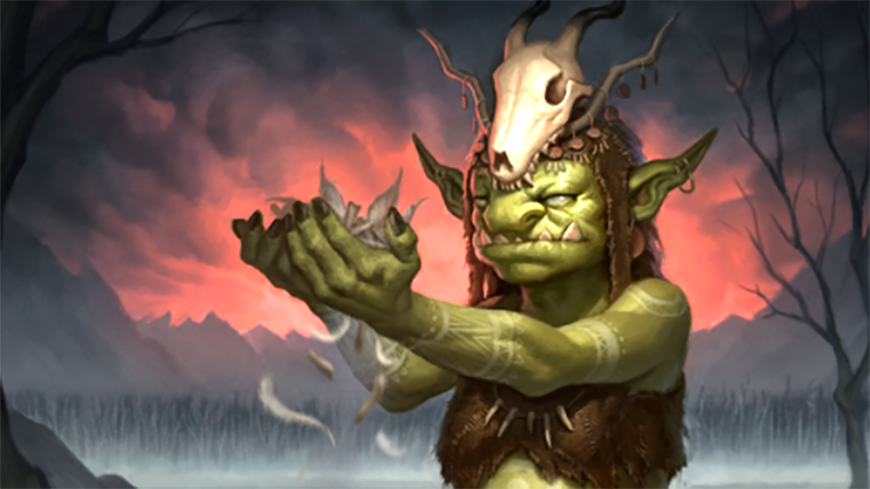 Good news, blue control fans. You've just been given a reliable draw engine in the form of Troll Soothslayer.
The Troll is a 6-mana 2/0/8 creep, making him very hard to kill as far as creeps go. But he needs that health to stay alive and actually get off his triggered ability. At the start of each round, Troll Soothslayer draws you an extra card for a total of three.
It's a simple effect, but a strong one nonetheless. Card advantage and card draw are critical elements in every card game. If the Troll draws you two extra cards over two rounds, that's already a card advantage of +1, not to mention the body on the board which can be used to soak quite a bit of damage.
Statted like this, Troll Soothslayer will not see play outside slow decks, but it'll be a key component in those. Imagine what two on the board that are kept alive can do? How will you stop the four-a-turn card draw for a deck that's designed to draw spells that kill everything?