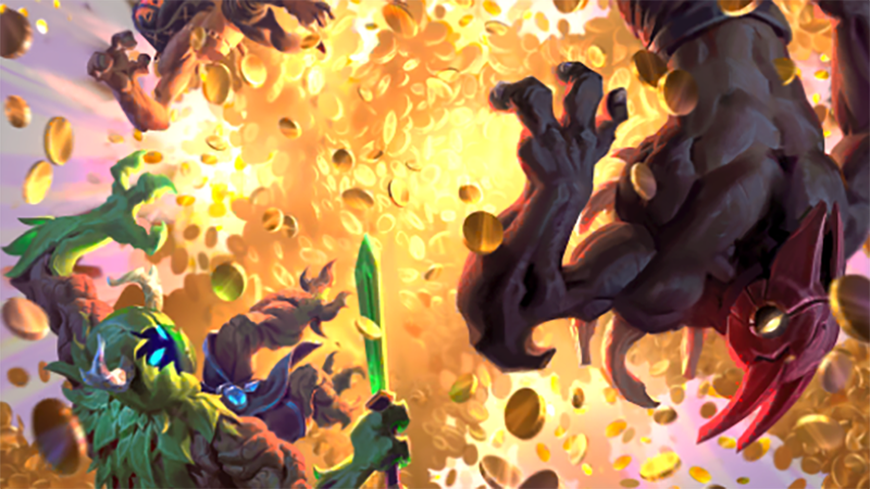 In a cheeky reference to a Magic: The Gatheric classic (we see what you did there, Mr. Garfield), a new blue spell card was revealed last night: Wrath of Gold.
Wrath of Gold is blue's obscene idea of how gold should be spent in-game: throwing it at stuff. The card expends your entire gold reserves and deals 4 damage for each gold spent to a random unit — allied or enemy.
Obviously, this is tremendous board clear potential; mere 5 gold, which isn't that much to obtain, equals 20 damage to the board. But there are notable downsides to the card.
First, it could affect your units as well and you could easily come out of the exchange in disadvantage. Second, it's random, meaning that unless you expend enough gold, you might not end up killing the targets that you want. And lastly, it expends all of your gold, which not only makes overkilling an actual possibility — it hampers the chance to buy good items in the shopping phase. A way to circumvent this is play Wrath of Gold on the left lane and then get some gold in mid and right for the shopping phase, but that's already too many conditions for the card to be reliable.
Overall, despite its cheap cost, something tells us blue will prefer other board removals for control.