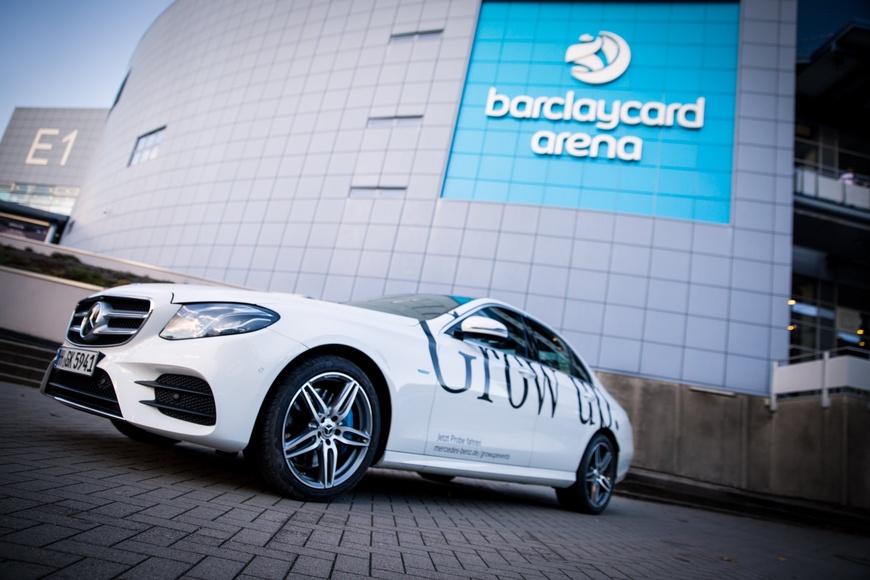 The ESL One Hamburg 2017 Major comes to an end and the event's champion — Alexei "Solo" Berezin, Virtus.pro captain — earns his title of Mercedes Benz MVP of the tournament thanks to on-site talent and twitter fan votes. His prize for it is a real Mercedes Benz $50,000 EUR  E400 sedan. The tireless and partially insane community seeks to analyze the connections between that real world car and Dota 2 world itself, as are only a few days before the big patch will hit and there is nothing else to do.
And the @MercedesBenz #MBMVP for #ESLOne goes to......... none other than @dotaSolo! CONGRATULATIONS!!! 💪💪💪 pic.twitter.com/CekbxgQOXP

— ESL Dota2 (@ESLDota2) October 29, 2017
This madness is brough to us by the DotA2Analyst, went out on an analitical journey to identify the heroes which most resemble the smooth ride and quality you've come to expect from Mercedes automobiles. The answer is not quite as simple as one would expect.
---
To this end, I decided to directly compare the lore of the E400 sedan to all 113 heroes' lores as described on their bio sections on the official DotA2 website (http://www.dota2.com/heroes/). The two strings of text were then subsequently compared using an online tool to measure the percentage of similarity between the E400 sedan and an individual hero's lore. 

First, let's look at the mean, median, and mode values of the percent similarities between all heroes and the E400 sedan (see below). It becomes fairly clear why Mercedes chose to advertise during ESLOne when looking at these basic statistics. Strikingly, the average hero has a 40% lore similarity to the E400 sedan! Truly, DotA2 and Mercedes-Benz are a match made in advertising heaven.
| Comparing all heroes to E400 lore | Value |
| --- | --- |
| Mean | 40.01 |
| Median | 39.95 |
| Mode | 39.95 |
Of course, the devil is in the details. Interestingly, there is little variability across all heroes, with most having similarity values near 40%. However, that doesn't mean there weren't those that didn't stand out as particularly similar or dissimilar to the E400 sedan. See the next two tables below for the top 5 and bottom 5 hero resemblance scores.
TOP 5 HEROES WHO MOST STRONGLY RESEMBLE A MERCEDES E400 SEDAN
| Hero | Percent Similarity to E400 |
| --- | --- |
| Centaur Warrunner | 42.08 |
| Pugna | 41.24 |
| Phantom Lancer | 41.19 |
| Chen | 41.11 |
| Lycan | 41.04 |
BOTTOM 5 HEROES WHO ARE MOST DISSIMILAR TO A MERCEDES E400 SEDAN
| Hero | Percent Similarity to E400 |
| --- | --- |
| Faceless Void | 32.86 |
| Disruptor | 39.74 |
| Enchantress | 39.79 |
| Gyrocopter | 39.8 |
| Juggernaut and Sand King | 39.81 |
Some quick impressions of these data: I don't think it surprises anyone that the swift, bold movements of Centaur Warrunner strongly resemble that of an E400 sedan in motion. Indeed, many of the top heroes possess those elements of speed (Lycan, Phantom Lancer) and control (Chen, Pugna) which exemplify a Mercedes-Benz automobile. And look what we have here, to the wise-guys that thought Gyrocopter might be most similar? We find him in the bottom 5, with other clueless heroes that can't appreciate the beauty of the E400 sedan due to obscured vision (Faceless Void, Disruptor, Juggernaut, Sand king), or just have an irrational hatred and fear towards cars in general (Enchantress).

In conclusion, based on the overall high-rates of lore similarity between the E400 sedan and DotA2 heroes (40%), the advertising campaign during ESLOne can be considered well targeted and thought out. In the future, a more pointed approach can be taken to incorporate some of these data. Perhaps Mercedes could include Centaur Warrunner as a feature in their next commercial for a DotA2 event--this would surely play well with the audience.