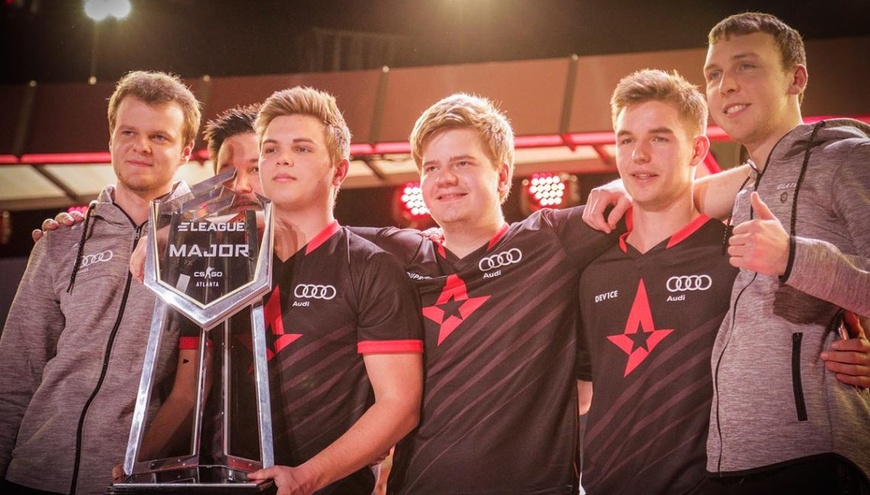 On January 19th, 2017 Astralis signed a three month partnership with German automobile manufacturing giant, Audi. The main aim of the partnership was to promote the Audi Q2 #untaggable campaign for the agreed period. Following substantially positive feedback from the community and strong numbers, RFRSH Entertainment and Audi Denmark decided to strike a permanent partnership, as per an announcement made by Astralis.
Jacob Thiesen, Digital Manager of Audi Denmark said:
We are very satisfied with the results from the pilot. However, when we enter this kind of agreement, we're not only focusing on the numbers. For Audi Denmark, the CSR values of our partners are of utmost importance. The way Astralis and RFRSH work with a performance model combining gaming with physical training, focus on what the players eat and drink, mental balance and a healthy lifestyle is vital: Optimizing the body and mind to perform on the short and long run while staying sound.
This partnership has the potential to play an important role in Audi Denmark's future campaigns and model releases to engage with the attractive community in the world of esports.
Jordi Roig, CCO of RFRSH Entertainment expressed: 
It's a big day for RFRSH and Astralis. We are very happy to have been able to attract a brand in the category of Audi on the back of the results we've created together. The Audi x Astralis Q2 #untaggable spin off campaign was nominated for best insights, and it surpassed our own wildest expectations in terms of fan engagement and earned media reach. Luckily, Audi Denmark felt the same way and we are now looking forward to building a new strong engagement between Audi and the community.
Esports is an extremely rewarding field for brands that make an effort to understand the industry. Esport as a passion media is a gateway to a young hard-to-get audience that is getting more and more resistant to traditional media. Old-fashioned one-way communication does not work with this audience and if you want to engage with this target group, you need to mean something to them, you need to be true to who you are and at the same time embrace what they do. Audi Denmark understands that and this is why we were able to create the results we did.

The new shirt, will be introduced on Thursday at a large fan event in the largest mall in Denmark. The new Astralis shirt is the first ever jersey designed specifically for esport players with their specific needs. Perfection lies in the detail. For Astralis and for Audi.
Audi Denmark is a part of the Semler Group – Denmark's largest group in the automotive industry. Import of Audi has been located here since 1975, and during that period the brand has been through a rapid development. Audi currently has eight dealers and 26 authorized service partners distributed throughout the country, and the brand is strong with a good image and an attractive and comprehensive model program. Audi's vision is to be the most attractive and progressive premium brand.
RFRSH Entertainment is an esports Media Company, creating and producing unique content and media products around teams, tournaments and esports in general. RFRSH Entertainment has developed and owns all rights for BLAST Pro Series. RFRSH Entertainment provides winning commercial and marketing strategies for companies looking to enter and succeed in the fast growing and diverse market of esports.

Astralis signing with Audi is a spectacular example of the influx of non-endemic sponsors into the esports scene. Thus far we have seen many a company show interest in our scene, including, but not limited to VISA, Panzer Glass, Turtle Wax, Jack Jones and many others.