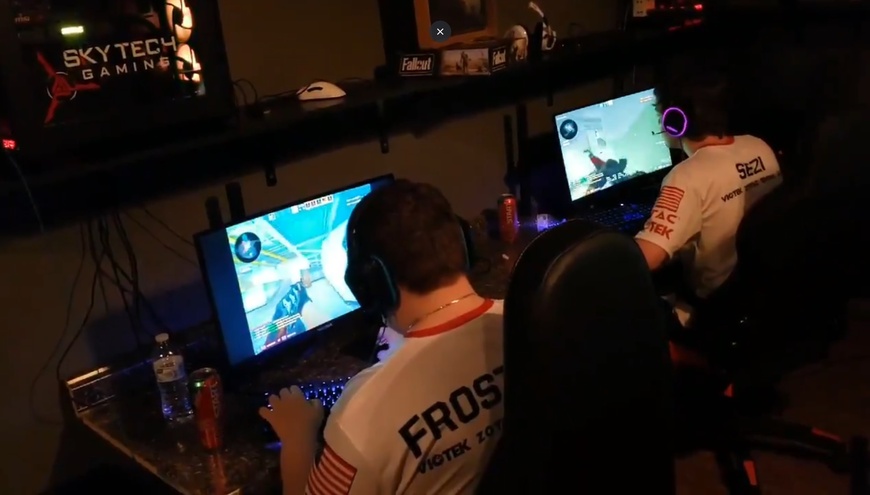 AZIO Esports' former CS:GO teams ended up in a heated conflict with the organization's manager after their decision to leave, ending up in a standoff resolved only with help of police called to the property, according to VPEsports' investigation.
The team decided to leave the organization on their own (while not being contracted) on Oct. 10, and AIZO released an official statement on Twitter, blaming the players for making an agreement to switch to Spacestation Gaming behind their backs, despite "going above and beyond" for them.
Learning of the team's intentions, AZIO manager Jordan "Tryhardd" Trabue came to the bootcamp to "shut down" operations. Without informing the players what he was doing, he reportedly removed power to the property via the circuit-breaker, shut off the internet and then started to remove the computers that the organization had provided for the players.
Several players (the team's roster is quite young) interviewed by VP Esports described being fearful of a confrontation. Not knowing how to react, players called the police, who confirmed the right of the property owner to shut off any utilities and take back any property, after issuing a 24 hour eviction notice (which was a point of confusion and denial.) The manager, Jordan Trabue, denied shutting off the power or behaving in a hostile manner to the players in a somewhat inconsistent fashion, later when contacted by VPEsports. He also reportedly took items the organization had provided for the team during their stay at the property, including bedding, leaving the players to stay the night in an empty house before their flights home (paid for by Spacestation Gaming).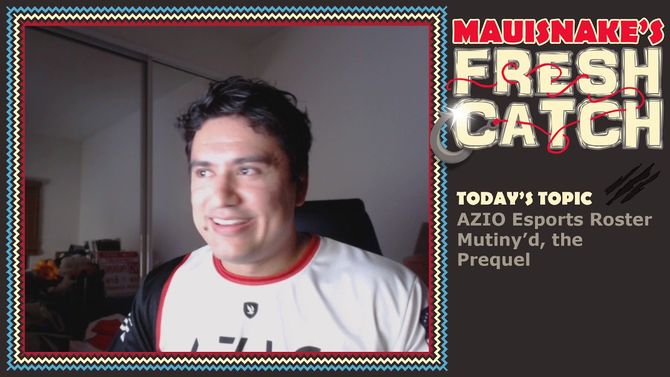 After the news broke out, AZIO's former player Alex "Mauisnake" Ellenberg supported the team, speaking out about AZIO's common behavior of breaking promises and poor relationships with the manager Jordan Trabue. According to Mauisnake, AZIO were not paying out salary or fulfilling promised obligations of delivering food and providing a gym in the house. On top of that, the organization held prize winnings for two events: $1,500 for winning Road To DreamHack Austin in April and $750 for 3-4th place at Tulsa LAN, for not keeping the house clean, which was not mentioned in their agreements. The point of holding out winnings was specifically noted to not be enforced for an amount of less than $2,000.
Clarification regarding the former AZiO CS team: As the players did not have any legal contract with their organisation during or after qualification for @ECS, the league slot remained with the players and now new organisation, @SpacestationGG.

— Roald Van Buuren (@roaldvanbuuren) October 10, 2018
Ultimately, the players switched to new organization Spacestation fine, signing contracts and even keeping their slot in the ECS league, earned while playing under AZIO tag. FACEIT justified the decision by the fact that AZIO never signed any legal contracts or agreements with the players during ECS qualifiers.