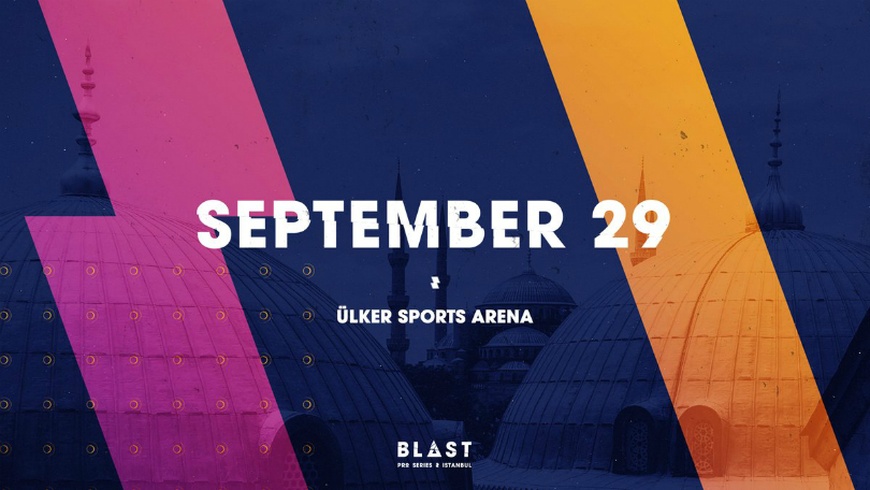 BLAST Pro Series Istanbul was scheduled to take place in the capital of Turkey on Jun. 23rd. Here, six teams would fight against one another in the unorthodox format of the tournament, looking to secure the lion's share of $250,000. Things went astray, however, after a snap election was called in the country. This led to uncertainty as to whether the event would even take place, though, fortunately, it has now emerged that the tournament will indeed be taking place, albeit a month later, on Sep. 29.
Jordi Roig, the Executive Producer of the BLAST Pro Series, explained the situation behind the scenes, as well as the steps the organisers had to take in order to make the tournament possible, despite the setbacks:
We have invested a lot of resources and energy in bringing BLAST Pro Series to Istanbul and when we announced the event, we were received the warmest possible way by the Turkish fans and everybody around it. Needless to say, it created a bit of a challenge for us when we found out a general election had been called for the exact same weekend, and we have literally worked day and night to find a solution to keep BLAST Pro Series in Turkey this year, Roig comments.

We have worked with local authorities, the ambassadors from both countries, local partners, broadcasters, the venue, all teams and their management to keep our promise to the Turkish fans. It was obvious we could not maintain the original date, but through the great support from everybody involved, we have been able to move everything around and have reserved Ülker Sports Arena in September, the EP of BLAST Pro Series continues.

We are proud to be the first to bring a major esports event to Turkey and I have no doubt that the crowd in Istanbul will make it a truly magical event. Everybody who has experienced BLAST Pro Series will know this is something really unique in esports and in live entertainment and by adding the ambience of a packed arena in Istanbul, we look forward to yet again setting new standards for live esports.

We are working to make it a week of esports in Istanbul, and we are already deep into planning activities with local organizations and partners.There will be other international esports events on the same date, but it only means even more resources will be put into making BLAST Pro Series, Istanbul stand out as the premium live concept available.

BLAST Pro Series is created to cater for the fans in the arena, for the hard core viewers and for a much wider audience than the traditional esports tournaments. BLAST Pro Series, Istanbul will be the first of 4 major events from September to January, and I believe that what we present in the arena and to the viewers online and on TV from Istanbul will set new standards for live events and competitive entertainment. It will be an amazing show and it will be a spectacular opening of our Fall Season where we will bring some real news to the global esports scene.
Currently, four teams are confirmed for the event: Astralis, Ninjas in Pyjamas, Virtus.pro and Space Soldiers. A further two teams will be revealed in coming weeks, one of which was noted to be a new international roster with an as-of-yet undisclosed line-up.